"Your book has seen the light of the day."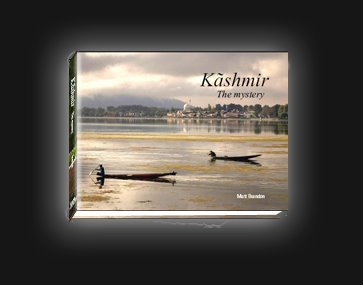 Front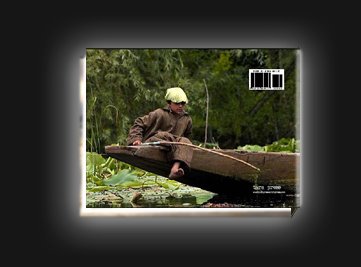 Back
Those were the words in the subject line of the email I received today from my agent in India. Amazing as it seems, if you have been following the saga of "Kashmir, The Mystery", it seems the day has arrived. The book is out! The email went on to say:
"The book is looking nice. The publisher just sent me a copy with a note saying that he is planning a launch and if there would be a possibility of you being available for a release in Delhi in the month of May. The printing quality and the cover is looking good."
Since then, I just heard from the publisher who confirmed a May release. But the good news if you live in India, or you want to pay the extra bucks, is that you can get one now!
"The samples have already been shipped yesterday for the Amazon Listings. However, till then – copies can be picked up (for friends and individuals) at our bookstore – for local as well as International shipping at the following prices.: * Local within India – Rs. 2195/- nett INCLUDING SHIPPING ( Rs. 1895 [book] + Rs. 300 [courier] ) against payment in advance. * International outside India – Rs. 2395/- / US$ 58.95 nett INCLUDING SHIPPING by air mail ( Rs. 1895 [book] + Rs. 500 [courier]) against payment in advance."
BAHRISONS booksellers (Attn : Mr. Singh)
OPP MAIN GATE, KHAN MARKET
NEW DELHI 110003 INDIA
Tel: 00.91.11.2469 4610, 2469 4855
TeleFAX: 00.91.11.24618637, 417 57 113
bahrisons@eth.net ; bahrisons@vsnl.com
* Note: Just got this from a friend over SKYPE,
"We just bought your book at Kahn Market, Bari and Sons…it is excellent….but is Catchlight different than this one?"
The answer is; yes. These images are much older than those in Catchlight and very different. Catchlight is a book of portraits of the people of North India, specifically – Delhi and Kashmir. Kashmir, The Mystery, is about Kashmir the culture, and has a lot of well-written text, by author Maryam Reshi, a well know food critic in India. The book is not self published and will be available on Amazon.com.
FaceBook Comments
comments