Happy birthday to me.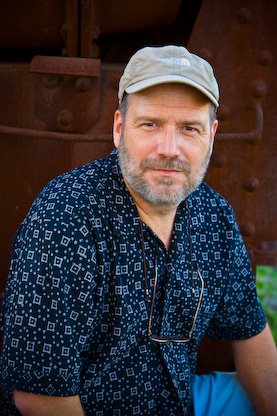 Today is my birthday. I am 50 ~~ a half a century old. HOLY COW!! I don't feel fifty. I don't feel twenty-five either, but I certainly don't feel fifty. I think I am growing old gracefully. . . at least I am not kicking and screaming. If truth be known, if I was to kick I might hurt my back. Most people who don't know how old I am, think I am in my early forties. I don't think they are being just polite. I think it takes staying a least a few years younger at heart to do what I do. To have a healthy vibrant relationship with my 11 year old daughter. That is hard physical work. To move the whole family to a foreign country and a city we have never even set foot in before — that takes youthful insanity. To have a new and growing career in travel photography is enough to keep your heart pumping. I like my life right now. I have a great family. I am married to a great lady who is supportive in so many ways. She believes in my work and in me personally. My daughter is smart and respectful, well at least for now. She is not yet a teenager. I'll check back in on this post five years from now. I have great friends and am still making new friends all the time. I have friends that have been with me for many years and new friends that will be with me for many years to come. I have friends that are not afraid to lay things out the way they are and not pull punches. I have photographer friends and co-workers who will tell me when a image is crap.
Do I have any regrets over the past 50 years? Nothing I think I have any control over. God is sovereign and I rest in that. This is not kismet. That is different. There is a control in my life that I cannot live without. This is not a forum to be preachy, but the fact is, my faith is of utmost importance to me. I cannot continue on for another day, let alone another 50 without knowing God is in control.
So, it has been a great fifty years. I miss my dad who passed away on April 3rd back in 1996. I think he would have been proud of me and my images, in fact I know he would have. But I have no regrets.
Now, you go out and have a great day, on my birthday.
FaceBook Comments
comments