Georgetown Lightroom 2 PhotoWalk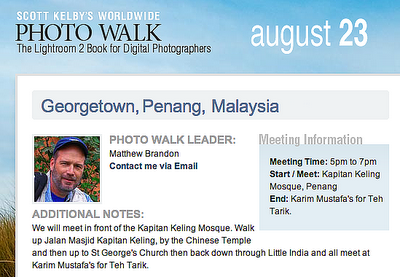 I am excited to say, I will be hosting Scott Kelby's Lightroom 2 PhotoWalk here in Georgetown. So if you are reading this and are living in and around Penang, join me and others as we walk the historic downtown district of Georgetown and August 23rd. Participation is limited to 50, so if you want in, sign up soon. More information, click HERE visit Scott Kelby's Worldwide PhotoWalk. We will meet in front of the Kapitan Keling Mosque. Walk up Jalan Masjid Kapitan Keling, by the Chinese Temple and then up to St George's Church then back down through Little India and all meet at Karim Mustafa's for Teh Tarik.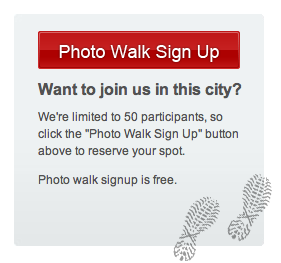 The idea is to just have some fun and celebrate Scott's newest book release Lightroom 2. The best part will be gathering up to 50 photographers and all hanging out and shooting together. But an additional bonus is someone in the group will win a copy of Scott's book and be eligible for a grand prize worth big big bucks!! So sign up, space is limited. And we'll see you on Aug 23rd.
FaceBook Comments
comments