PhotoWalk A Success!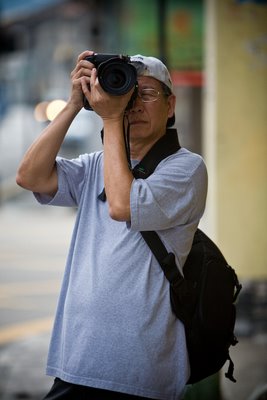 One of the leaders of FotoKrazy in Penang, "MyBest" aka OT.
Well it is over! The Georgetown part of the Lightroom2 World Wide Photowalk is over and was a great success – from my point of view. Maybe if you walked with us you can chime in. What did you think? We had over 50 photographers show up and everyone seemed to have a great time. Again, thanks to all the folks for making this event a success. A few of my shots from the day can be found HERE. Be looking for a group shot being sent to me by OT from FotoKrazy the local Penang photo forum.
FaceBook Comments
comments