Lightroom Plug-ins make Life a Breeze.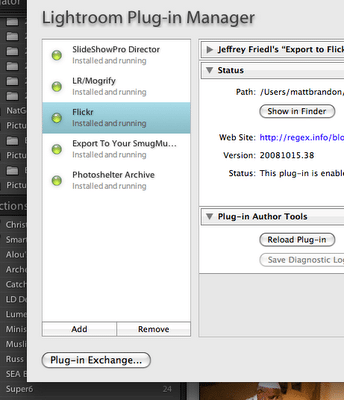 Ok, maybe that title is a bit of an overstatement.
We all know Adobe Lightroom is powerful. Most of my editing and post processing these days is done in Lightroom, and no longer in Photoshop. In fact, I would say with the advent of Lightroom 2 and local adjustments (see my video HERE) 95% or more of my work is done in Lightroom now. But there are fun little secrets that make this application even more powerful useful for more than photo processing. How many of you use Flickr, Photoshelter, SmugMug? Did you know that Lightroom, with the added help of a few free (yes, free) plug-ins can make your life soooo much easier?
Here's how it works. I am going to show you with the Photoshelter plug-in, but it works the same with all the above and more. There are two ways to start. The easiest is to follow this link to Adobe's Lightroom Exchange HERE. This is a warehouse of Lightroom plug-ins. Here you will find plug-ins for exporting to the sites I listed above. But, you will also find all kinds of cool plug-ins for web templates, develop presets and more. Most are free! So poke around and enjoy. I said there was two ways to start. The other way is to open Lightroom and go under the new to Lightroom 2 "Plug-in Manager." This is a handy dialog box that will take you to the Adobe Exchange site by clicking the button on the bottom left of the window. But it is more useful than that, because it now is the simplest way to import your plug-ins. Once you download the plug-in you want to use, in this case the Photoshelter plug-in, then just hit the ad button and ad it to your list of plug-ins. Simple, no more searching for the folder where the plug-ins reside, it does it for you.
So now you have the Photoshelter plugin loaded or the Flickr plug-in or whatever one you want. Now, you need to select the images you want to load. I chose the Arches of Delhi gallery I made last week. Make sure you have captions and key words already embedded in the image. This is the beauty of this method. Now export like you would do normally export a photo and bring up the export dialog box. Here you will see at the top of dialog box a small pane, click on it and choose which plug-in you want to use.
You will see the list appear. Once you choose the plug-in you will need to log in to your account. Don't forget, you have to have an account with any of these services to use them. That may seem like a no-brainer, but… Anyway, then just work your way down the dialog box panes. Name the file, make your setting choice, your size choice, sharpening, etc… Finally choose an existing gallery or make a new one.
Then upload.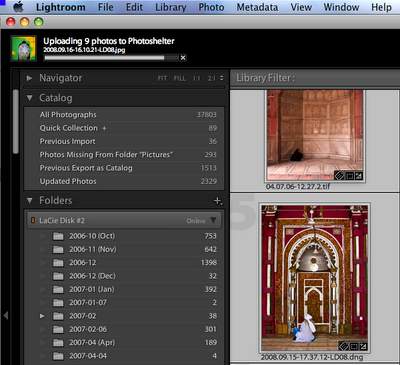 Once uploaded, Lightroom will tale you to the site and you can make any changes to the photos in Photoshelter or whatever site you uploaded to.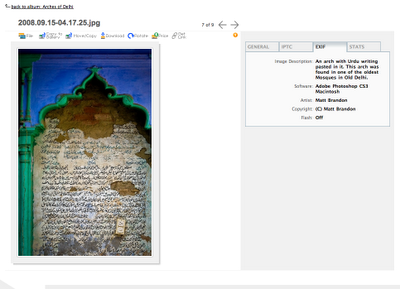 Your captions and other IPTC data that was embedded from Lightroom 2 follows your image to Photoshelter.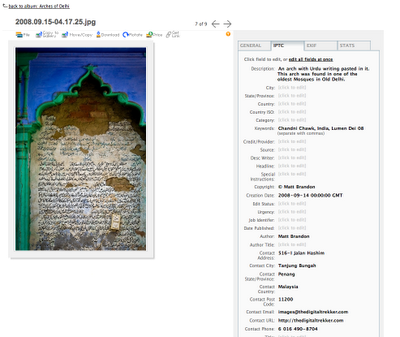 These plug-ins will save you a ton of time and make uploading to your favorite site a breeze. I hope this helped. You can view this gallery in Photoshelter HERE.
Note: The maker of the plugin wrote me and I realized I did not give a link to his site only to Exchange. Sorry about that oversight. The company is called pact software and you can find this plugin HERE.
FaceBook Comments
comments