The Ethic of Reciprocity or Back to Sunday School.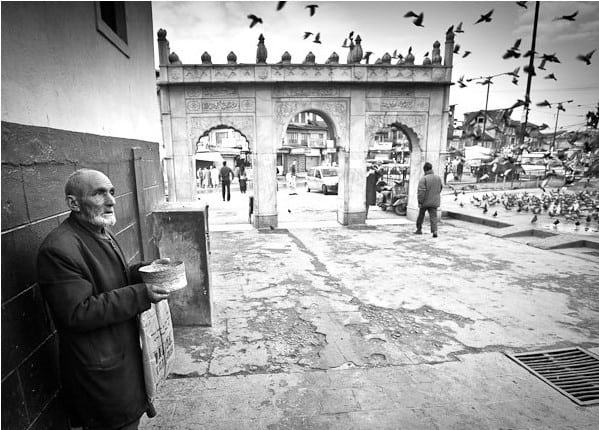 There is a rather lengthy and lively debate going on over at David DuChemin's blog on "Bruce Gilden – Artist or Thug?" Gilden, as you will see if you view the video linked HERE, uses a very intrusive style of photographing people. His style and his images are almost a polar opposite of mine. He of course is a Magnum photographer and I am not. It seems many folks feel that his style is justified if he gets a great image. I am afraid I don't buy that. There is an integrity issue here. Startling, scaring and being intrusive is just not what I am about, and I will go out on a limb and say no photographer should be about that. OK, I know that was a blanket statement. Here is another blanket statement; I don't think any human being should be intrusive. I am sure there are exceptions, though I can't think of any right now. So what's the integrity issue? Basically it comes down to the age old question, does the "end justify the means". I don't think so. This really is a world view question. What drives you at your core. Your ambitions? The good of others? Your faith? What is it?
In the discussion someone quoted Sebastiao Salgado saying, "If you take a picture of a human that does not make him noble, there is no reason to take this picture." My first reaction to this was, "Dang, I wish I had said that!". But then, after reading it over several times, I am not sure I buy it completely. Someone else wrote, "Is it our job to make a bad person noble?"  This just makes us into a PR machine."  Good point. But I love the sentiment of Salgado's statement. The core of what I think what Salgado is saying is, "There is no reason to take a photograph of a person with the intent of demeaning them or humiliating them." The images shot by Gilden and others of his ilk are often images that show no compassion, no care or any consideration for the subject or for others. It is motivated by a selfish need to prove themselves or simply to make money off of others. I don't like it. Gilden is just a paparazzi for the common man. Just as irritating and ruining the reputation and goodwill of anyone that follows after a him.
This is bigger than just Gilden – This is at the core of who we are and what we do. We all have seen photographers' web pages that show images of deformed people living on the streets in India. I don't have any problem shooting a person with some physical malady or a beggar on the streets (see above), my question, is why are these photos taken in the first place? What is the story the photographer is trying to tell? If I shoot a person with some gross deformity, I do it to show their humanity or to show unaware viewers their life or, possibly, a larger story, but not to portray these people as some sort of sideshow freak. If you take time to understand the people you are photographing, and you have any kind of compassion in your soul, you would never want to knowingly create an image that is demeaning or hurtful. Now, what if you got to know that person and they are angry and ugly? Fine. As I said before, I agree that our job is not to be PR agents. Show people as they are, but you don't have to humiliate them. I guess it boils down to a Sunday School lesson some of us learned when we were five years old, remember the "Golden Rule"? "Treat others the way you would want to be treated." Maybe it's time we go back to Sunday School.
FaceBook Comments
comments