Think Tank Promotion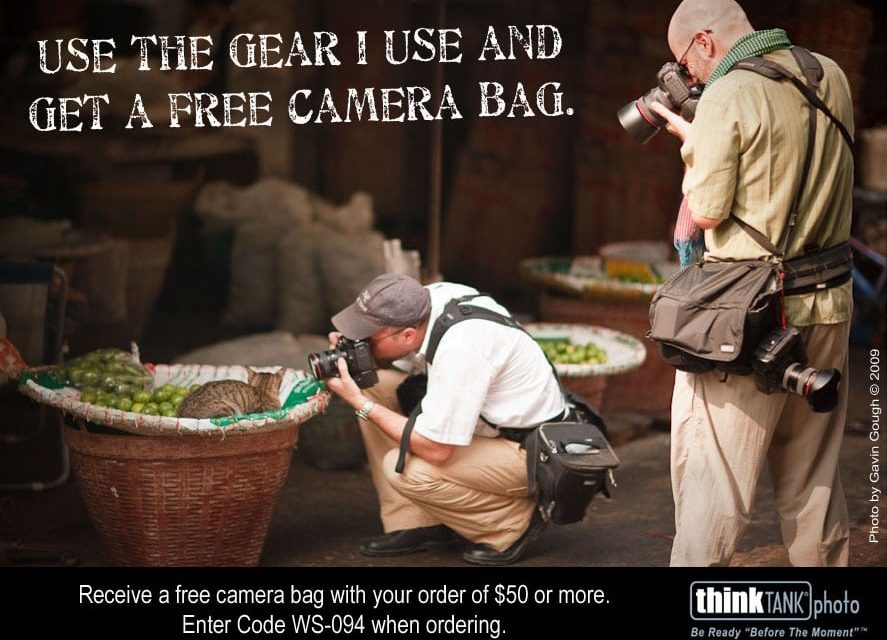 Now The Digital Trekker blog readers receive the same opportunity that Lumen Dei workshop participants receive. If you order from this LINK (or click the add above) and your order totals more than $49.50, Think Tank Photo will send you a free gift of your choice with your order. Not a bad deal for great gear. It is true "Vision is Better", but having the right gear helps your vision realized.
By the way, if you want to shoot with David, Gavin and I, this is your chance. This is the first time the three of us have run a workshop together. Come join us for this great oppertunity to shoot in the fantastic world of Thailand. Gavin knows the ends and outs of Bangkok and has helped David and I plan a truely amazing two weeks of shooting. We still have some spaces left so hurry and sign up. Here is a little more incentive, Thai Airways has cut prices by 50% into Thailand to promote tourism. Now is the time to by that ticket and come join us.
FaceBook Comments
comments