Whose backside is this?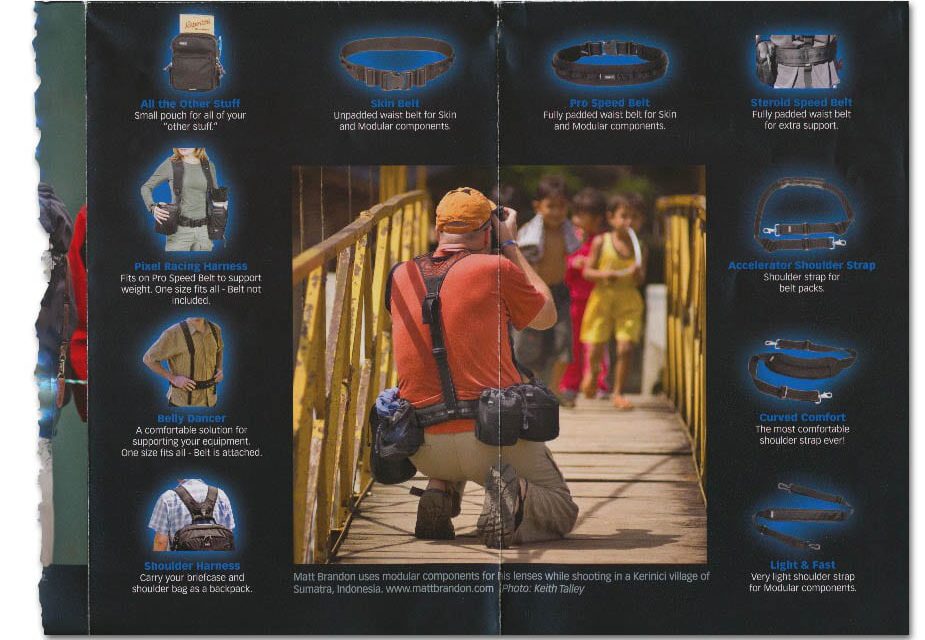 Alright so it is unmistakably mine! This image was taken by my good friend Keith Talley last year about this time. We were in a small village in Sumatra, Indonesia. Think Tank liked the shot as it shows their modular system at work and asked if they could use it in their brochure. I never heard back after I sent them the high res image. Yesterday, when I was turning in my 5D for repair to Click n Snap, I began showing a mentor client of mine some Think Tank bags and systems. Matthew Chuah at Click n Snap thought it might be helpful to pull out the latest Think Tank brochure. Immediately I recognized my backside. You got to wonder why Deanne Fitzmaurice, Rob Galbraith, Tiffany Brown, Doug Murdoch and even Malaysia's own Glenn Guan all get their mugs on the brochure, but I get my butt. I guess they know a pretty face when they see one.
Note: My website listed in the brochure is wrong. It should read www.mattbrandon.net not .com.
FaceBook Comments
comments