Gumpy Old Men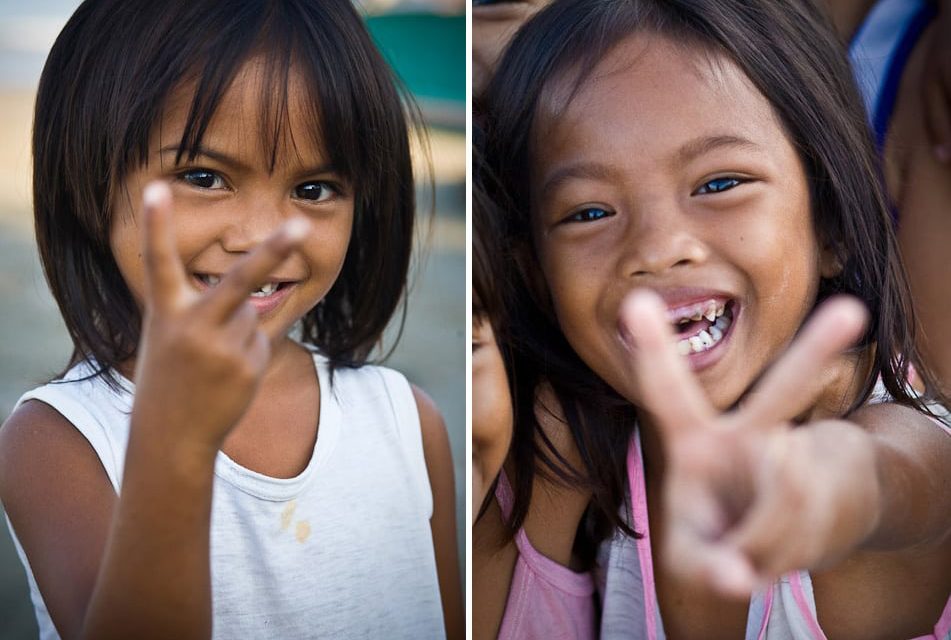 I have been stewing on this for over a week and I just don't get why this bothers me. Rick Sammon said in a recent Kelby training video that one of his favorite photography tips is, "The camera looks both ways. So if the photographer projects a positive image or feeling to the subject he will be happier with the image he gets." For some reason this hits me the wrong way. Odd, because, I think he is right and maybe that is the issue. As much as we want to be a proverbial "fly on the wall" and just hover about, it isn't going to happen. Have you looked at your self in the mirror after you are suited up and ready to shoot? I know, I look more like a commando than a photographer. There is no way I go unnoticed anywhere.
Yet, I think the thing that bugged me is that when I read the tip my first response was, "Why would I want to take a picture of someone smiling at me?" The truth is, I do this very thing with children all the time. But, with adults I try, not always successfully, to keep it low key. I often want to shoot them without engaging then, at least at first. After I photograph them I almost always interact with them on some level. Either by showing them the images in the view screen on the back of the camera or by printing them a copy of the image on my Zink Pogo. Often when I approach a subject, I really hope I can go unnoticed. I have even tried the Jedi Mind Trick, "Ignore the camera you will!" Never works. The best you can hope for is that they think you are an idiot and just blow you off and go back to their chess game or sewing or what every they are doing. But I gotta tell you that is rare for me. 99% of the time they stop, look up at me and freeze, like "a deer in the head lights." I still think I would rather have that, than a huge posed grin or worse yet, the awful "peace sign" the obligatory Asian wave. Gosh I hate that thing. I have more pictures with some kid or adult sticking their fingers between my camera and their face.
With all this said, why would I want to "project a positive image or feeling" if my subject is sad or in a lousy mood? I think that was what I wanted to take a photograph of in the first place. Somehow old grumpy above would not look the same with a big grin on his face. Maybe I am wrong, nit picking or just in a lousy mood myself.
FaceBook Comments
comments