Sample Within the Frame – You'll love it.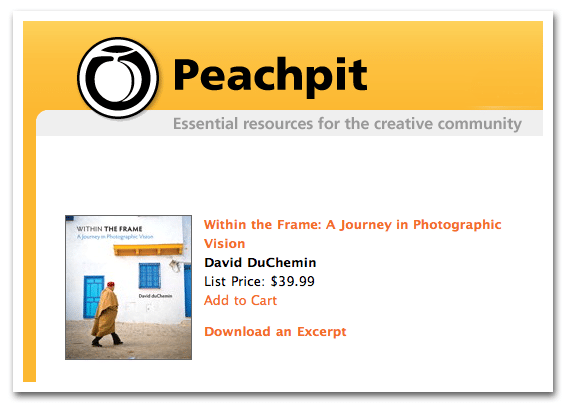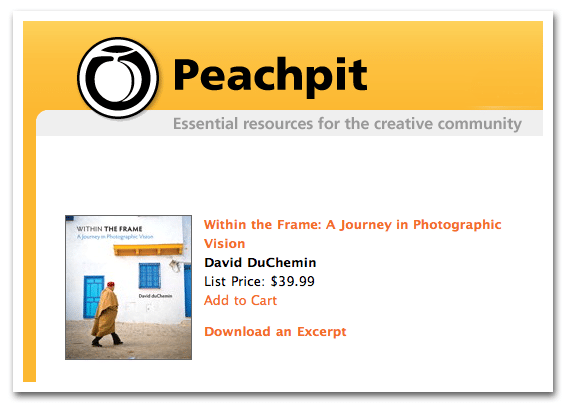 This will be old news for many of you, but I just returned home and have only now been able to take a breath. Those of you who are fans of David DuChemin, and I know most of my readers are, his publisher, Peachpit, has sample chapters of his book Within the Frame available to download. The accolades are just starting to come in by the big boys. People like Joe McNalley and Scott Kelby are gushing praise over Davids book.
People will be talking about this book for years to come. It's that good! Highly recommended!"

– Scott Kelby
I am one of the few folks that can say, with a big grin, I read the book months ago and it is fantastic, worth much more than the $27 USD at Amazon. This is a must read for anyone who is serious about improving their photography. Do you hear me… a MUST READ! Get it. End of story. David doesn't talk about the how to take the picture as much as the why to take the picture. He fills the pages with real life anecdotes and stories. If you enjoy his blog you will love the book. Now run over to Amazon.com and pre-order you copy today.
In other news:
My article in Asia Geographic Passport (April, May, June issue) came out today. The have a quarterly publication called Passport, it is Asia Geographic's travel magazine. You can buy a copy in most book shops in Asia, not sure about the US and Europe.
FaceBook Comments
comments