Today's Photo Walk's Quick Guide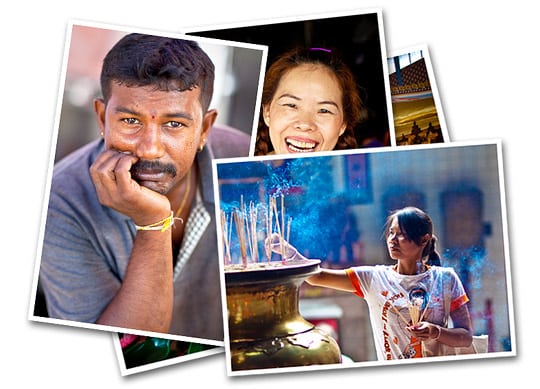 1. Study the map, and make a note of the location and start time on the Photo Walk web site.
2. Turn up at the Kapitan Keling Mosque at 6pm. Take photos. Chimp, chat and chill out Kasim Mustafa's on Lebuh Chulia afterwards.
3. Upload your best photos by July 25th. Either via the special Lightroom plug-in or directly to the web site. Directions for both methods can be found HERE.
4. Enjoy photos from other walkers on the web site and keep your fingers crossed that one of yours is selected as the winning image. One image from the walk is selected by me and my co-judge this year, Gavin Gough. Gavin is a well know travel and cultural photographer based out of Bangkok. He is published regularly in photo magazines and journal. The winning image and will go forward to be judged against photos from walks all around the world. There are some very cool prizes.
That's it! See you this afternoon!
FaceBook Comments
comments