Homeward bound…sort of.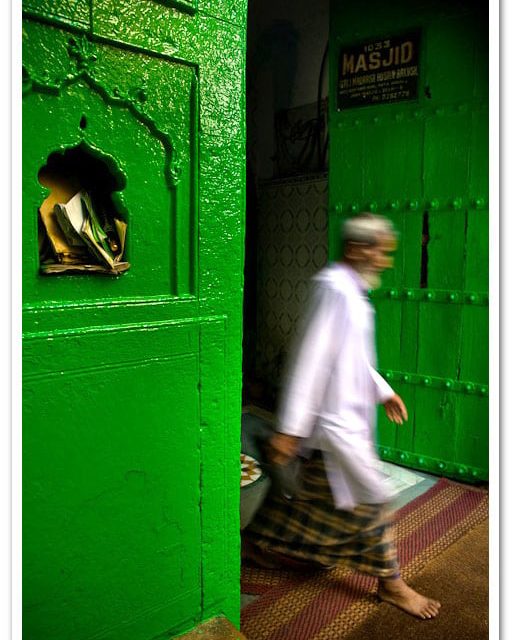 Leaving Prayers.
Lumen Dei 2009 is officially over. A great time was had by one and all. The participants seemed to learned a lot as well as having a blast. And why not?From motorcycle rides over an 18,375 ft pass, to shooting photos of bactrian camels on the sand dunes of Nubra, it was an amazing adventure.
Everybody is a critic!
Our special guest instructor, Ami Vitale, is now no longer a guest, she is a life long friend. Not only is this lady an amazing photographer, she is also a caring and talented instructor & coach. It was a real challenge (at least for me) to shoot with someone who is trained as a photojournalist. Photojournalists have a different take on imaging, post production and a number of other things. It was really fun to swap travel and Kashmir stories with her.
Ami Vitale showing monks their photo.
Speaking of stories, I was able to record not one, not two, but three Depth of Field interviews while on this trip. I interviewed Ami and David each, then I recorded all three of us telling stories from the field. I have to say it was a blast sitting with David and Ami and swapping stories; be looking for the first of these in the next week or so.
Russ, David and Alain on Enfields crossing Kardung La.
I fly home to Penang in a little less than six hours, spend a few short couple of uninterrupted days with my wife and daughter then on to Photoshop World in Las Vegas. I hope to make some new contacts there and maybe schedule a few more interviews. If you're going to PSW be sure to look me up. After PSW I am off to a week of meetings and then home for two months of the relaxing Malaysian lifestyle.
FaceBook Comments
comments