I have been Shanghaied!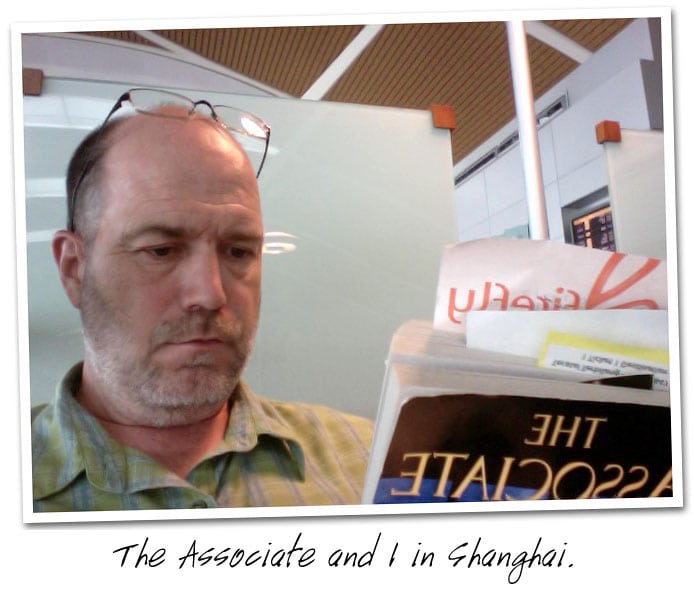 I am sitting in Shanghai International Airport wondering why I got routed this way. I got in at 7am and had to go through customs and immigration just to transfer, had I had bags I would have had to collect them and recheck in. As it was, I sat in front of an empty United counter for two hours waiting for staff so I could check back in, obtain my boarding pass and go through customs and immigration yet again, all so I can wait more and later board my flight to SFO and on. This is the part of travel that is mundane and unglamorous. I am sitting now in a lounge looking at some uninviting green leafy salad for breakfast.
Most of my travel this year has been in and around Asia. So as such, my miles have been low. This trip puts me over the magic number 50K and grants me some upgrades and lounge access. Word of advice from a long time traveler; if you have not joined a frequent flier program and you travel a lot, join one. Buying cheap tickets to save $50 here and $100 is not worth it in the long run. It is not a small thing to access a lounge and use a shower, grab a meal and access email (though it is really slow here). Anyway. I am going to have another cup of coffee and get ready to board.
FaceBook Comments
comments