November Wallpaper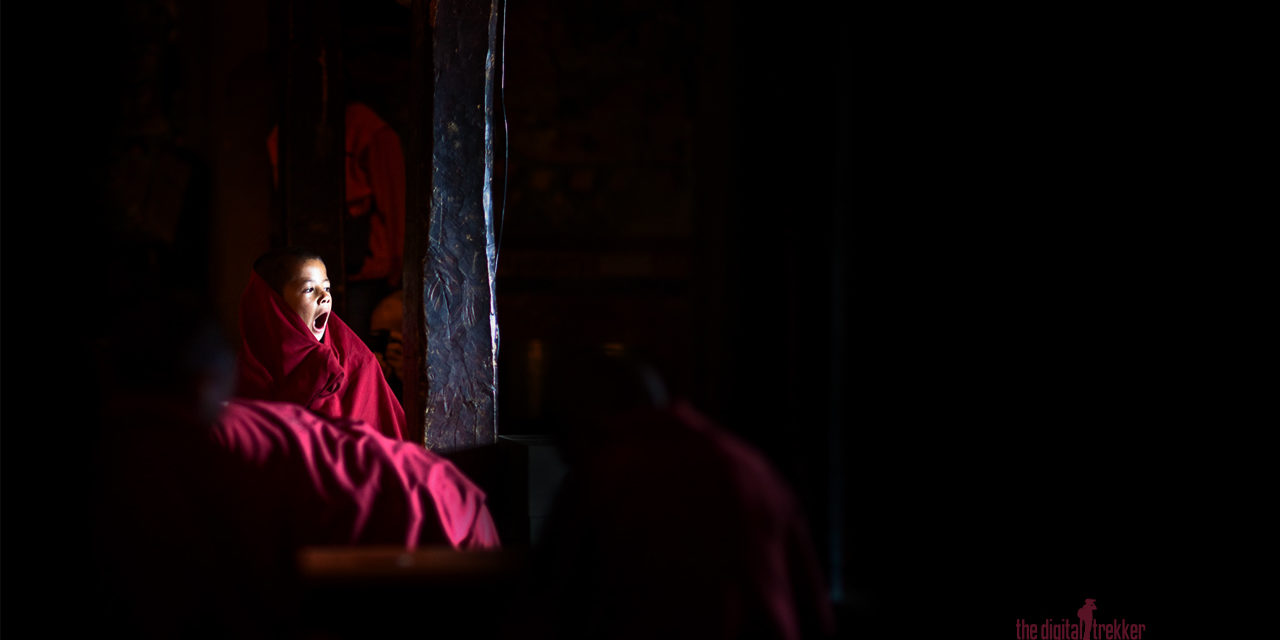 I know I've been quiet for the past few weeks. I'm not sure why the creative writing juices are not flowing, as a result it's been a rather dry time. As I wrote yesterday, Gavin Gough flew in for a quick visit. While here we both confessed we are slackers and slapped each others hands for not posting more regularly. My goal has always been to posts three times a week, but I'm afraid I haven't been very true to that. So – in hopes to make amends – please accept a gift of this months wallpaper as my way of saying I am sorry and please forgive me.
I shot this image on this past Lumen Dei while visiting Thiksey, a monastery outside of Leh, Ladakh. This is one of those pictures that proves people are the same everywhere. Here, a small monk is trying to wake up during early morning puja or devotions. He's doing his best to stay awake but finds it almost impossible. What little boy at the same age wouldn't be fighting to stay awake, whether he is in a monastery in the Ladakh or at church in Texas or a mosque in Lebanon, this the boy could be any boy. I think this is what makes this photo work, it's real, it's a moment we all relate with.
A thank you goes out to Sabrina Henry for helping me pick out this image.
FaceBook Comments
comments