Lumen Dei Tibet: The Heart of Kham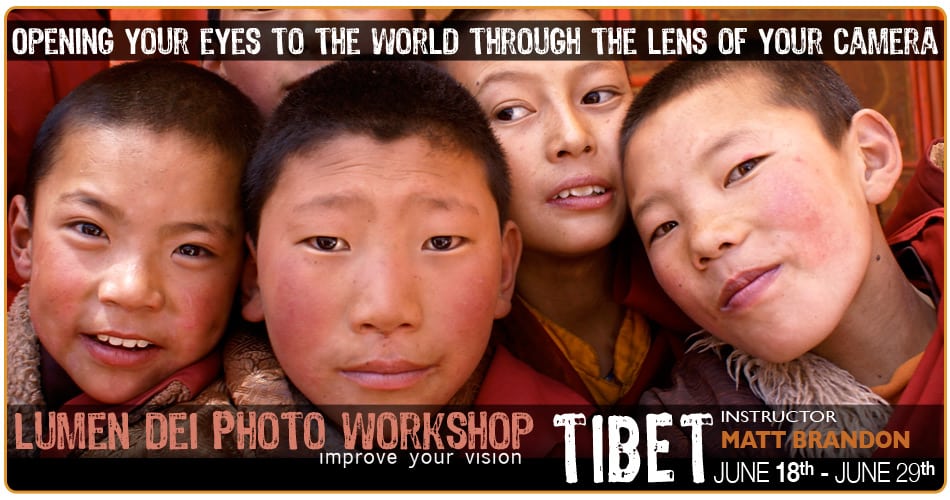 Today I am excited to announce a new Lumen Dei workshop lead by yours truly. It's the trip dreams are made of: Tibet! How cool is that!
This summer, June 18- 29th, I will be leading a tour/workshop that focuses on the Tibetan people of Kham. Kahm is the southeastern portion of the Tibetan Plateau and is the most populated region of Tibet, home to nearly 40% of the Tibetan population of China. This tour provides a unique, refreshing, and authentic experience compared to the mostly Chinese and heavily toured Lhasa region. In other words, the real Tibet! We will be exploring some of the more remote and untouched lands in Tibet.  Participants of this workshop will have amazing opportunities to see the nomadic culture of Tibet that few others have been privileged to see. In fact, we will even be camping (if weather permits) in Yurts with the nomads! We will be visiting the high altitude grasslands, hanging out with yak herders, nomads, visiting monasteries nestled up in the mountain peaks. Can it get any more cooler than that?
This is a photographers dream! Whether you are young or old, novice or pro we have a place for you on this trip. Find out more information on this trip HERE. If for some reason the dates don't work or you have something against me, "Mr Vision" himself, David duChemin is leading a tour right after mine. Find out more information about his tour HERE
FaceBook Comments
comments