Lumen Dei: Haridwar – The Kumbh Mela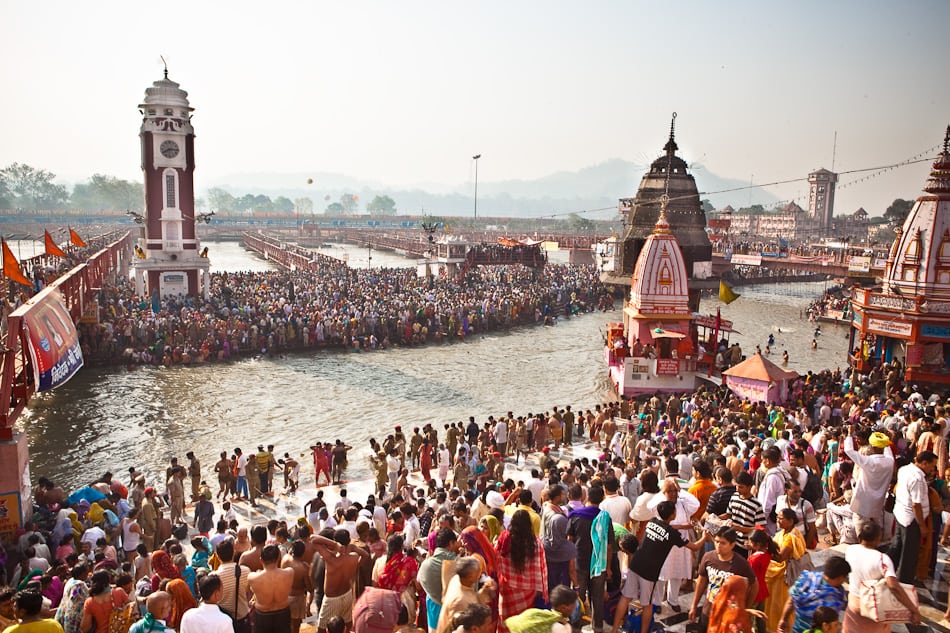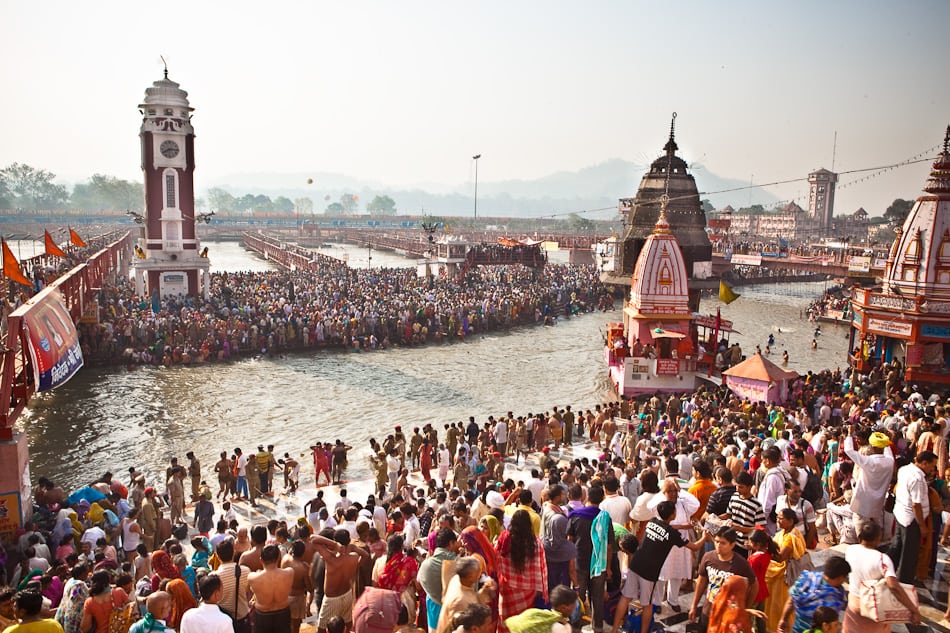 The Kumbh Mela is a Hindu festival that rotates between four different regions in India every three years, thus, only returning to each region every 12 years. Haridwar sits in the foothills of the Himalaya. Many years ago we lived a few miles north of here and used to take the train through this sleepy little town. Haridwar is anything but sleepy these days. As I write this there is an estimated 8 million pilgrims here, all gathering to wash in the Ganges on these holy days when the stars align. From the view point of a non-Hindu and that of an outsider, it seems very much like a convention of saffron clad hindu holy men, known as sadhus. A true sadhu is said to be an ascetic, they give up the things of the world for the holy pursuit of Nirvana and along the way are often revered and worshiped by their followers. Millions of Hindus haven been arriving here since this Kumbh Mela started earlier this year. But, April 14th was the climax, the day when the stars aligned and created the most auspicious day of the Kumbh.
The workshop went great with people working on small key projects and assignments. Just enough direction to give some direction and structure to their shooting and challenge them to get more than a "mug shot" portrait of a sadhu. I think the group felt they enjoyed their time and shot some amazing images. In the days to come I hope to post some of the participants images here for you to view.  They each created an amazing multimedia project that Gavin and I want to showcase for you on our sites. So be checking back for those.
FaceBook Comments
comments