Lumen Dei: Kumbh Mela Day 1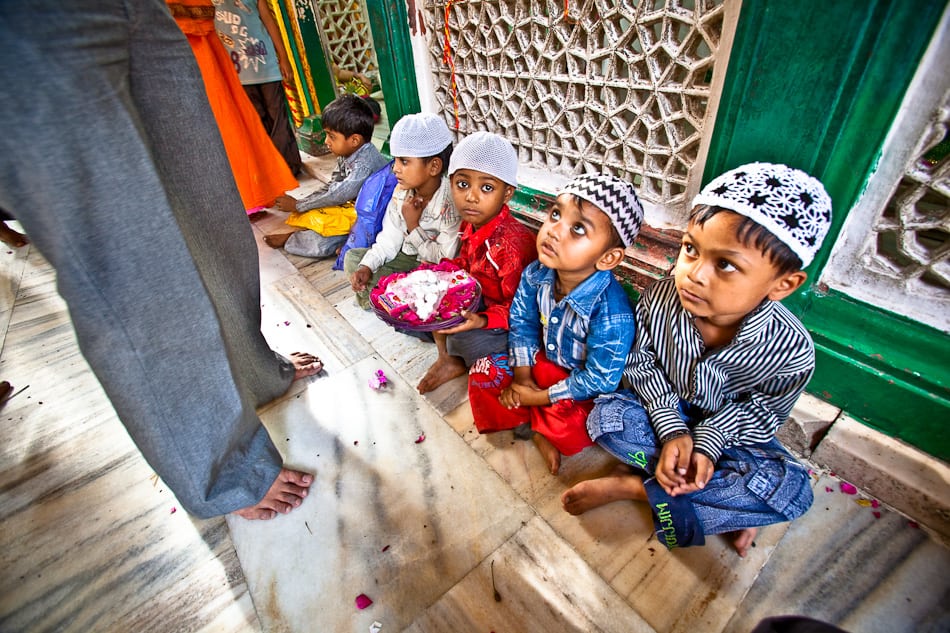 The group is all arriving today from all over India and abroad. Yesterday, Alou, Gavin, Lesley (one of the participants) and I went to the Nizamuddin Shrine and spent a few hours shooting images there. It seems we timed it right for this group. Because, this week is the "Urst" or the commemoration of the death of Hazrat Nizamuddin. Nizamuddin was a Muslim saint who died some 700 years back, give or tale a few years. He was highly revered when was alive and maybe even more now after his passing. He is believed to grant the wished and prayers of the faithful who come to his grave. So the crowds are thick with rich and poor alike and the environment is rich with images.
My goal for this trip is to post every day if I can. I am sure there will be days I miss due to travel or lack of internet connection. But, that's the goal. So keep checking back in and fell free to leave comments and links. In fact, you will see the images are large (click on one, so feel free to download the images and do what you like, as long as you do not change it or use it for commercial use. I will post at a later date why I am allowing this crazy act of generosity. For now, have fun. But remember to link this site.
FaceBook Comments
comments