Lumen Dei Trophies: Examples of SoundSlides by our Students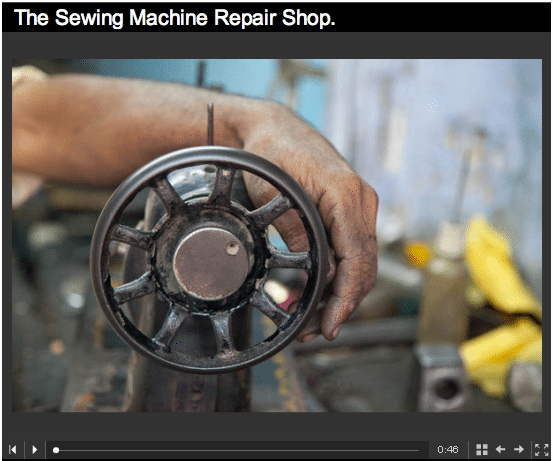 You still have till the end of the day here in Malaysia to enter the SoundSlides Plus giveaway. I will stop taking entries at midnight my time (GMT +8). It's been fun. Honestly, I'm humbled and somewhat amazed by all the selfless and creative ideas that have been submitted. I guess with my background in humanitarian photography, it shouldn't come as a surprise that there are so many of my readers that have humanitarian interests and connections with NGOs.

In yesterday's post, someone noted in the comments that they would like to see more examples. What a perfect lead in, I had already planned on showing you some of the student's worked from our last Lumen Dei workshop in India and at the Kumbh Mela. Most of the participants as well as Gavin Gough and myself produced a slide show. All the student's work was all produced using the demo version of SoundSlides. You will see at the beginning of each show a brief splash screen that states it was made on the demo version. Another thing you will notice is the template that each student used was different. Some have a gray background while others a black. All but Paula have titles on their show. Paula's has simply "headline here…". This because she didn't enter the name of her show, yet chose to show the title in the options. I am telling you all this to give you a peek into how the software works and what you can do even with the demo software.
Gavin and I decided that we should each do a show to demo for the students and to show what could be done using SoundSlides. You've already seen my essay, Wasim the Sari Maker.  Below is the show that Gavin made for the students, I think you'll get a little a chuckle watching it.
The next example is from our only male participant on the workshop, Kevin Dowie. Kev, (I can call him Kev because he's from Australia, and that's the way they talk in Australia) started the trip off concerned about how to approach his subjects . He was amazed at how physically close Gavin and I got to our subjects when we were photographing them. I think you'll see from his essay that Kevin was able to get over his inhibitions and produce a fantastic piece of work.
The next student's essay is from Ursula Wall.  Ursula focused on one of the four elements, that is; earth, air, water and fire. She focused on fire and did so very creatively. This is a wonderful example how a simple music bed can add so much depth to a photo essay.
Lesley (not spelled with an ie) Fisher took the "every day" of India and made it special. She covered the ubiquitous chai shop. Usually just a hole in the wall that is so unremarkable, you can walk by and never see it. Yet Lesley not only saw it, but made a wonderful essay to show to the world.
Finally, our last essay was created by Paula Bulancea. Paula decided to step out of the box and shoot everything in a vertical or portrait format. For slide show like these it is often best to have everything in a horizontal format. This gives continuity to show. It's visually jarring to see a slide show proceed from several horizontal images, to a vertical, then back to horizontal images. Yet, by creating the whole show in a vertical format, Paula was able to pull it off. She'd heard that many older people come to Varanasi to live out the remainder of their days and die on the banks of the Ganges. In her research she actually didn't find this to be the case, but she did uncover an interesting segment of the society, that of the aging residents of Varanasi.
Remember, you have an opportunity to own the software that these people used to create these shows. Just go to the comments of the post found HERE and tell me what story you would create an slide show on if you owned SoundSlides Plus. Check back tomorrow announcing the winner on this blog.
FaceBook Comments
comments