South Sumatra #1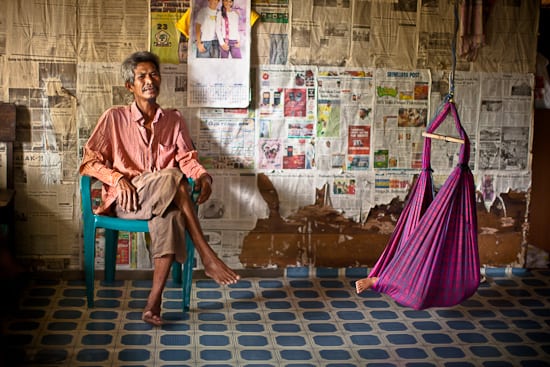 Had a good first day of shooting. I am reminded how wonderfully friendly the Indonesian people are. The men and women are both so willing to have their photos taken. In fact, almost incessant at times. It has been raining every afternoon and thus the weather has given us some great opportunities for dramatic images. The local staff I am traveling with think I am a bit crazy, because I curse the sunny and praise the cloudy and raining. It's just that there is so much more mood in rainy weather.
I shelled out the money and bought the Megellan Tough Case for the iPhone. My initial thought is it is not worth it and I might return it back to REI. The idea of the Tough Case is that it gives the user a lot of additional battery time and enhances the GPS signal. It seemed to work the first day, though it might also have been because I was sitting in the font seat of the car 😉 But it did give me an accurate reading and I was able to run the GPS in the background for a good 8 hours.
I blogged about a WordPress plugin that puts a geotagged map link on the photos I post.But I never really got it to play nice with my other plugins, so this may be the last post using it. I will turn off the plug in and just post large (900 px) images of the day's shoot rather than the 550 px wide images here. Whaddya think? What to see where the image was taken or just the image?
FaceBook Comments
comments