Tom Little, IGVP And The Need For Peace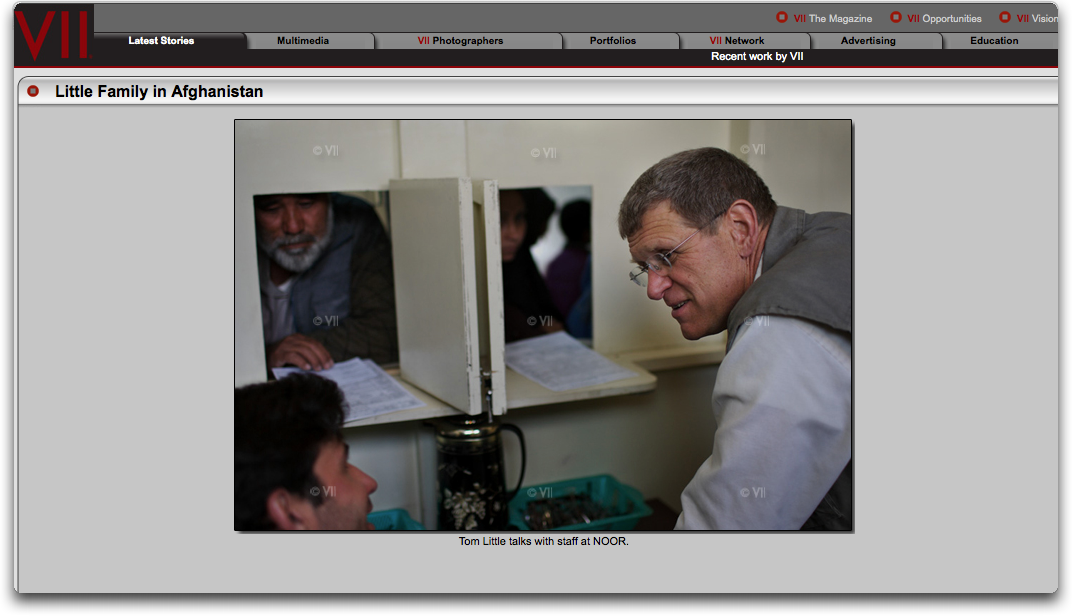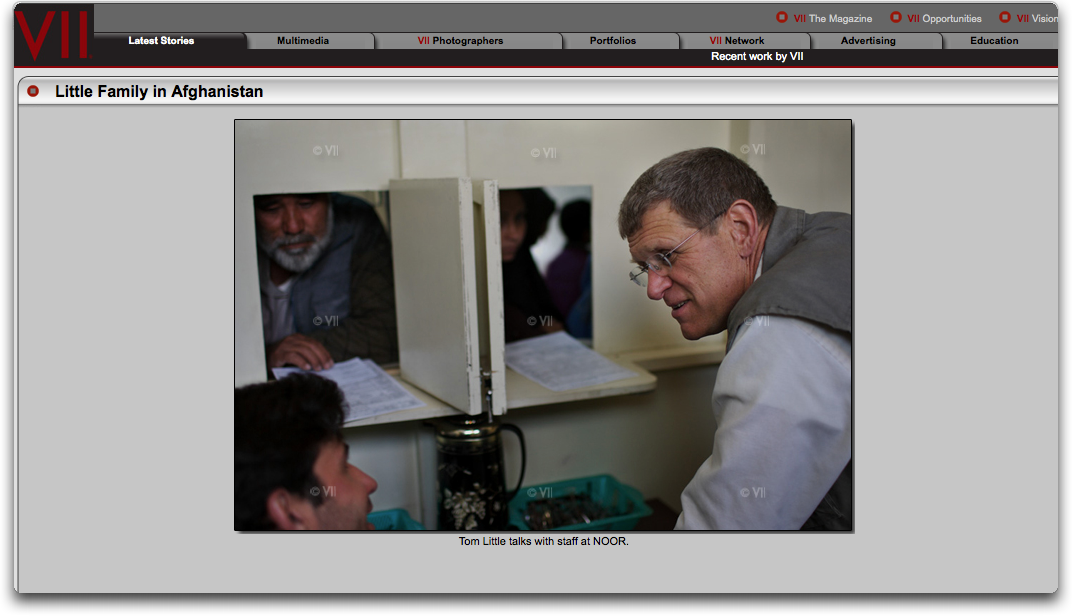 A photo essay by John Stanmeyer about Tom Little and NOOR.
(Click the photo to go to the story at VII)
This post is a little out of the ordinary for me. But I think my readers will still be interested in the photos and the plea associated with it is important. By now, you've heard of the killings in northern Afghanistan. The Taliban executed 10 Christian aid workers for no apparent reason other than the fact they were Christians that might be sharing their faith. The leader of the 10 was an eye surgeon named Tom Little, who had given 30 years of service to the people of Afghanistan. This is a real shame. It's an insult to Islam and goes a long way at damaging any relationships that are being built between the two faiths. This hits home because I know several employees with this NGO. I did not have the privileged to meet Tom Little, but I wish I had. Yes, it was no secret, they were Christians. The fact is, it was their faith that motivated them to spend years helping the blind see in Afghanistan.
All these doctors and workers were associated with the National Organization of Ophthalmic Rehabilitation (NOOR) Eye Care, a program of IAM. NOOR does nothing but good for the people of Afghanistan in northern Pakistan. Their doctors and workers preform cataract surgeries, make glasses and help people see. According to Wikipedia:
In 2009, NOOR treated 179 000 patients and performed 11,000 surgeries. In addition, Ministry of Public Health eye hospitals supported by NOOR saw 157 000 patients and performed nearly 7,000 surgeries. It dispensed over 17,000 pairs of glasses, and 359,000 bottles of eyedrops. NOOR has a particular emphasis on training and it runs a three-year ophthalmology residency programme. Almost all ophthalmologists and all ophthalmic technicians in Afghanistan have been trained by NOOR.
There are reports that people who had been blind from birth and in their 50s given their site back by these doctors. Yet, the Taliban for some reason fear them enough to kill them.
This is exactly the reason why I am a part of the International Guild of Visual Peacemakers. Our goal is to draws photographers from all cultures, ethnicity and beliefs and to help breakdown religious hate and cultural stereotypes and biases that divide us. We want to see the type of hate that killed these 10 people and so many others every day, destroyed and replaced with compassion and appreciation. Maybe this is too big a job and can never be done. Probably so. But it shouldn't stop us from trying and at least making a positive mark on the world. I am thrilled that John Stanmeyer of VII was able to document Tom Little's work before he was murdered. It needed to be told.
If you agree with me and feel this madness has to stop, please join me and support IGVP. If you are a photographer, consider joining and being apart of this important community. IGVP is days away from going live. Simply click this link HERE and sign up to be notified when the site is online and then you can be apart of something very important.
FaceBook Comments
comments