Lhasa, Everest, Kathmandu Overland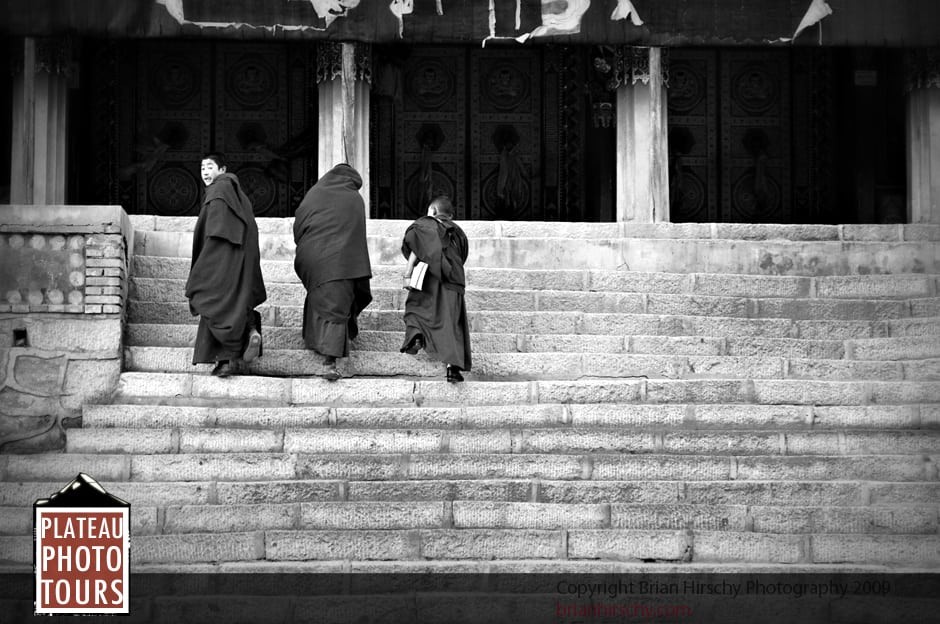 Lhasa, Everest, Kathmandu Overland
The overland route connecting Lhasa, Tibet with Kathmandu, Nepal is one of the most beautiful and and amazing land routes in all of Asia. Covering a distance of 600 miles, this workshop will take us from the modern Tibetan capital of Lhasa to pristine high altitude lakes, winding ancient rivers, beautiful farming valleys, Everest Base Camp and over the Himalaya Mountain passes to Kathmandu. We will be visiting the most famous monasteries and temples in all of Tibet and will spend 15 days in the unique Himalayan culture. Join us on the Roof of the World to get up close and personal with Himalayan culture and the adventure of a lifetime!
One workshop – Lots to photograph…
When we describe this as a bucket list trip, we mean it.  In 14 days participants will be immersed in the rich, mysterious, and unique Himalayan culture – not to mention some of the most breathtaking landscapes known to man.  You'd be hard pressed to find a photo workshop that presents the following opportunities:
See the once forbidden holy city of Lhasa

Drink yak butter tea and taste traditional Tibetan cuisine with nomads

Photograph & visit 3 out of 6 of the major historic Tibetan monasteries

Gaze upon the famous turquoise waters of Yamdrok Lake with Mt. Nojin Kangtsang rising to 7191m in the distance

Climb up the Gyantse Kumbum, the largest stupa in Tibet

Photograph the endless maze of Thamel district in Kathmandu

Photograph Bouddhanath, the Tibetan quarter of Kathmandu

View 5 of the world's 14 highest mountains from the Pang La Pass

Spend time in villages below and around Cho Oyu – the 6th largest mountain in the world

Watch the sun rise and set over the north face of Mt. Everest from base camp

Photograph traditional village life in the Tibetan Himalayas

See and photograph the most holy temple in all of Tibet: The Jokhong

Spend time with pilgrims in Lhasa from the far corners of the Tibetan plateau

Photograph & Explore Pashupatinath Temple, Nepal's holiest Hindu Temple
The price is right
It's worth mentioned that this is one of the cheapest tours you will see listed in 2011 – definitely the most bang for your buck .  Think about it – we are visiting two countries, spending significant time in the most holy city in all of Tibet,  visiting Mount Everest, viewing 5 of the highest mountains in the entire world all while being completely immersed in Tibetan culture and Tibetan locations.  If you missed the memo, this is a steal at $4,299.  We guarantee you won't find this quality of tour to these locations for this price.
Culture
The beautiful thing about this trip is that you are completely engaged in the culture.  Your drivers will all be local Tibetan, our guides will all be local Tibetan, the places will stay will be Tibetan operated and all the places we visit will be vastly Tibetan.  You will get to photograph first hand locations that have seen very little change for almost 2000 years.  Along the way we will get to visit some of most culturally rich and mysterious places in the entire world.
Furthermore we will be teaching on respectfully photographing and engaging a culture other than our own.  These workshops are designed for those who want to go deeper into the culture than just photographing it from a distance – we seek to understand, engage, and discuss the culture at hand from a photographic yet truly respectful point of view.
What else?
We have some amazing sponsors joining us for this tour.  Think Tank Photo and Black Rapid camera straps were amazing enough to provide sponsorship for this tour.  What does that mean for you? That means you will get to test out some of ThinkTank and Black Rapid's newest gear as well as come home with some free gear from these two amazing companies.
What now?
If you are interested in joining us, it's as simple as clicking the registration button below.  Furthermore, we only have a few spots left open for this amazing trip in April.  If you are interested at all, you need to sign up asap!
Its going to go here
FaceBook Comments
comments