Lhasa, Tibet Day 1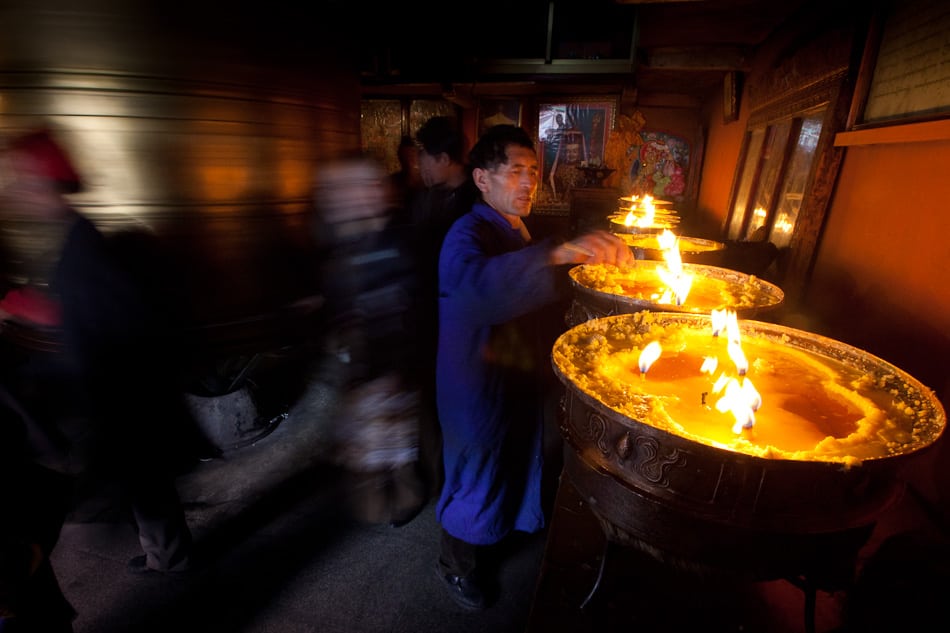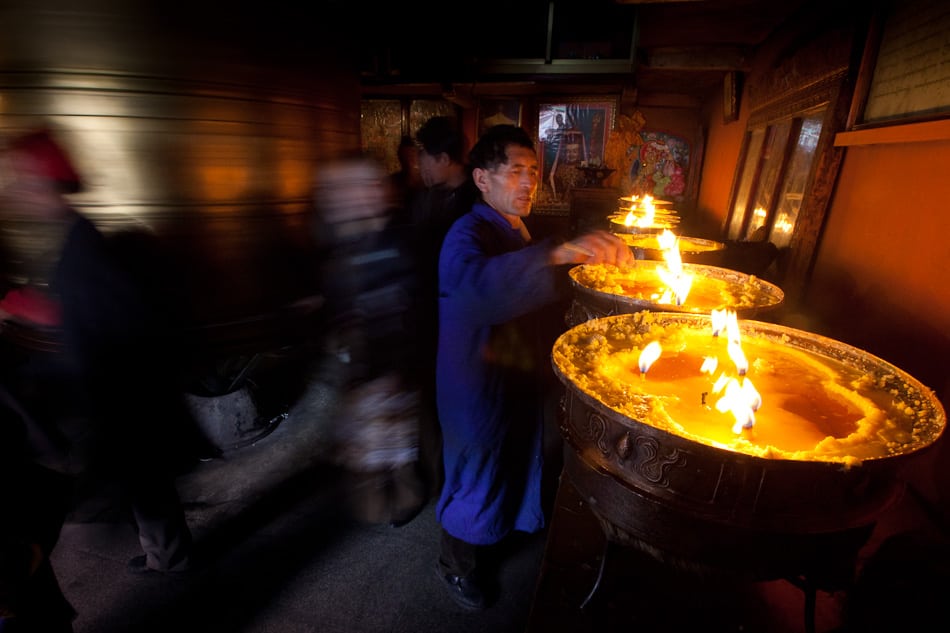 All I can say is Lhasa is everything I had hoped for and more.  The people are absolutely amazing, very friendly and so willing to have their photos taken. The physical environment and the culture seem very familiar to those of us who have spent any time in Ladakh, India. Yet, there is still a uniqueness that is Tibet. Even with the large Chinese presence, you still know this place is special.
We are staying in a hotel very near to the most holy of temples in all of Tibet, the Jokhang. Any given day you will find hundreds to thousands of pilgrims circumnavigating the Barkhor, the street that circles the Jokhang, prostrating themselves before this holy place.
Yesterday, we arrived and my Tisso T-Touch informed me we were are 3,450m (11,318ft, for you Yanks). That is enough to take a guy like me who live at sea level and slow him down! So we made a light day of it.
FaceBook Comments
comments