The batik artists of Jogja.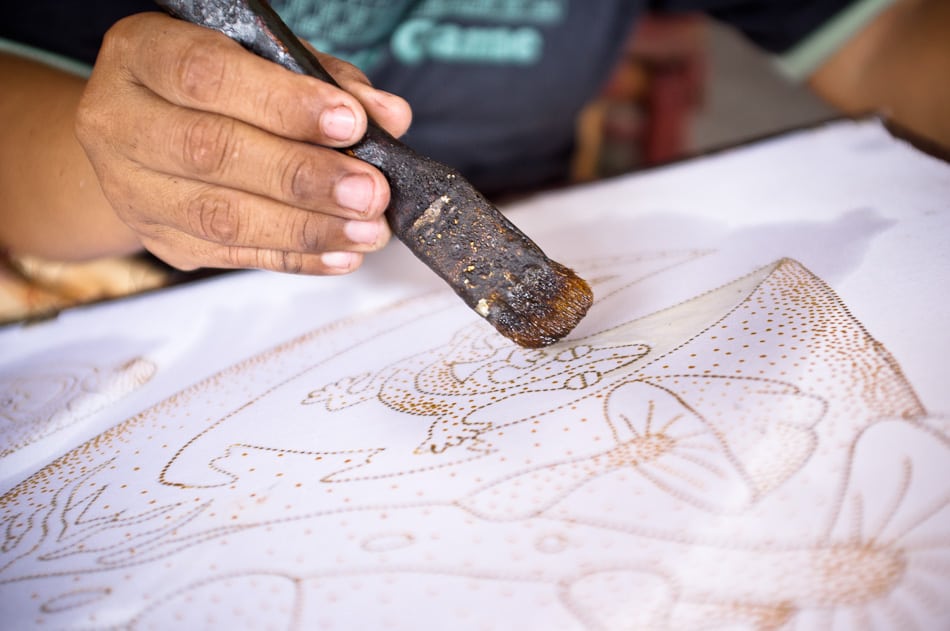 Click of the images to view full size.
A quick hello from Jogjakarta, aka Yogyakarta, Indonesia. We spent time today touring the around city learning about batik. I am told that Jogja (If your hip like me you can just call the city simply Jogja.) is the best batik in the world. It is certainly amazing stuff. All done with layers of wax drawn on fabric and dyed in multiple baths of reds, blues, yellows and more. I am really loving this city. It is a real mix of old traditional culture and the über cool. But for now, just a few quick photos from my Fuji X100 and I am off to bed. Been up since 3 am and I can't focus on the keyboard.
FaceBook Comments
comments