Guest Post: Instant Gratification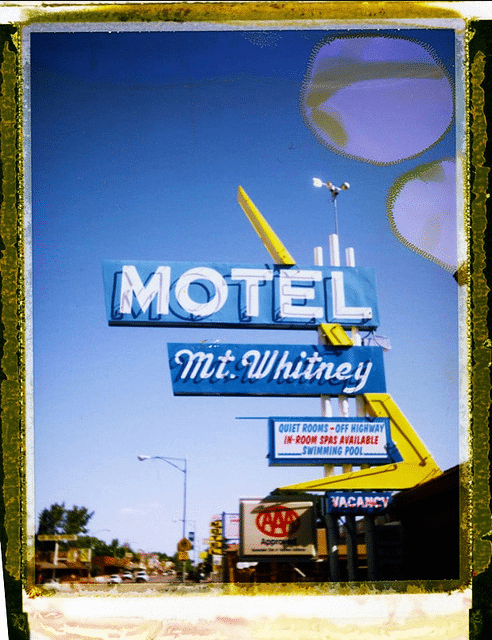 Today's guest post is by Stephanie Watkins. Stephanie has a creative eye and an artist spirit and it shows though in her work. I met Steph through her husband Nate, who you can see lurking in the back of my latest Vlog post (vlog #6).  Her Polaroid work is stunning and I wanted to give it a platform. I miss film and have found digital lacking something tactile in it. Enjoy these images and welcome Stephanie to the Digital Trekker.
My love affair with photography started four years ago when I bought my first DSLR. I was obsessed with my dreamy new camera and could not put it down. And as any new photographer usually does, my camera stayed on the 'green box' and I shot mostly flowers and my parent's dogs.  With the combination of many long nights spent on Flickr and frequent trips to the local camera store, I became aware of another side of photography, some weird thing called 'analogue' and 'film.' Now film itself was not something all together foreign to me, but in this digital age, I did not see it as anything of importance. Who needed film or a medium format camera when I had a DSLR? Mind you, I had no idea how to properly use the camera, but I had it, and that's all that mattered. Little did I know that I also had another camera back in my closest that would   end up changing by life and the way I viewed art and photography as a whole.
Someone had given me a brand new Polaroid Onestep a while back. It was a great novelty gift, but I really did not think much about it. But after playing around with my DSLR, I became more intrigued by my Polaroid camera and started using it. The more I used it, the more I discovered a whole other world of photography. That Onestep was my gateway drug to more analogue cameras. I soon became obsessed! I bought old Polaroid Land Cameras, SX-70 cameras, medium format cameras, and even plastic cameras, anything that took film I wanted. And the more I worked with film, the more I learned about photography in general. Thanks to film speed, I quickly understood the importance of ISO. And thanks to many ruined rolls of film, I figured out shutter speed and aperture too. Film rounded me as a photographer and made me more of an artist. The more Polaroids I took and the more rolls of film I developed, my breadth of understanding and love of photography grew and grew.
There is something so wonderful and special about film photography. Maybe it's the fact that every picture you take really means something. Film is so expensive these days, so you take your shots carefully. Maybe it's the wonder of holding a tangible Polaroid picture that developed right before your eyes. It's instant gratification. Or maybe it's the magic of peeling apart some pack film to see an image that looks even better then the real thing. Over the past few years, my relationship with photography has changed and grown in so many ways and has taken me all over the world. Yes, I still use digital and have even upgraded my gear. But using and working with film, will always have a very special place in my heart and will keep my love affair with photography burning strong.
See more of Stephanie Watkins work at her flickr stream HERE.
FaceBook Comments
comments