Thaipusam Gear Giveaway!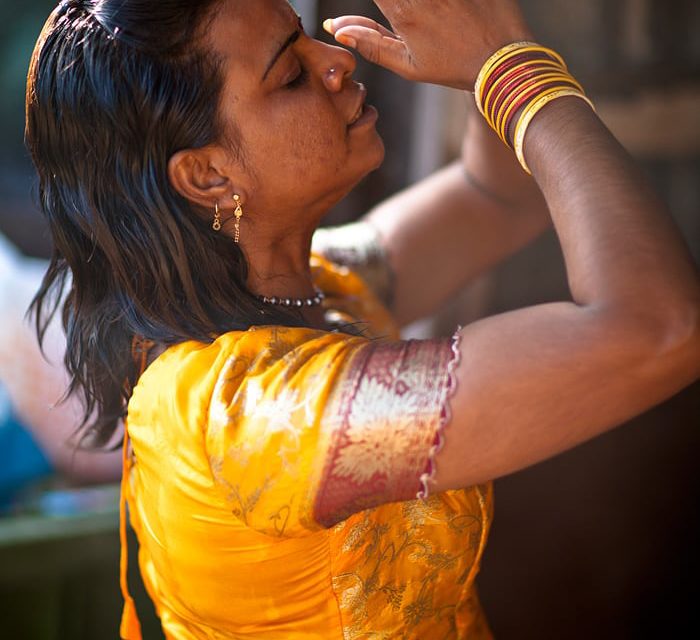 As you no doubt have heard by now, Gavin Gough and I are leading an amazing workshop in Penang, Malaysia, February 4th – 11th, 2012. We are fortunate to have two very generous sponsors for this event, Phottix professional photo accessories and Spider Camera Holster. As such, we want to share the love with… well…  everyone we can.
Let me first explain why this workshop is unique and a great value. We will be hosting the workshop participants at the historical Campbell House boutique-hotel. This Heritage hotel has 11 individually decorated suites and we have secured them all. Yep, we have booked the whole hotel for this workshop. During the day we will be out and about either in pairs or as a group photographing the diverse culture of Penang, Malaysia. Few other places on earth will you find Hindu, Buddhist, Muslim and Christian cultures flourishing side-by-side in such a small community. But, the bulk of our time will be spent photographing the exciting festival of Thaipusam. Penang is one of the few places where you can get actually in and among the participant of this festival. Thaipusam commemorates both the birthday of the Hindu god Murugan son of Shiva and Parvati, and the day when Parvati gave Murugan a lance so he could kill the evil demon Soorapadman. The festival runs for three days and starts with a chariot procession from downtown Georgetown. Thousands line the streets of Georgetown to see a silver plated chariot containing a statue of Murugan making its way to the Nattukkottai Chettiar Temple its temporary home. Many devotees carry pots of milk on their heads as a show of devotion and love to the god. Others carry elaborate frameworks on their shoulders called "kavadis", which have long chains hanging down with hooks at the end which are pushed into their backs. Many of these pilgrims are pierced with two skewers (symbolic spears); one through the tongue, and one through the cheeks. For the devotees there is a sense of joy and celebration.
But it is not just the festival that make this a special workshop, we will have arranged families and individuals for our workshop participants to interact with and tell their stories.  Our goal is to help you understand how to discover and tell a story visually. What better opportunity than Thaipusam to learn this.
To top things off, we have even arranged a private photo session with a Malaysian and Chinese model, all for you!
Contest:
Phottix professional photo accessories has generously given us a set of Strato II Multi 5-in-1 Wireless Triggers (whether you use a Canon, Nikon or Sony we have you covered) to give to some lucky person. But don't fret with you are not interested in off camera lighting because Spider Camera Holster has also given us a The SpiderPro Single Camera System.
We believe in the power of social media. We know how powerful things like Twitter, Facebook and blogs are and quite frankly we want to take advantage of it. So we will be giving away the Strato II Multi 5-in-1 Wireless Triggers or the The SpiderPro Single Camera System to two of our Twitter, Blogger or Facebook friends. To enter, simply post the following link (tinyurl.com/digitaltrekker) on your Facebook, Twitter, LinkedIn and your other favourite social networks. Then return here and post a comment stating how many different Social Media networks you posted to. So, for example, if you post our link on Facebook, Twitter and LinkedIn then let us know that you posted to THREE networks and you'll have THREE chances to win. If you're posting to Twitter, please include the hashtag #thaipusam. And, yes, we will check. The contest runs from today till Friday Nov 18th. So start being social!
Special thanks to the Thaipusam workshop sponsor Phottix and Spider Camera Holster for providing the prizes.
FaceBook Comments
comments