Are your photographs telling the truth?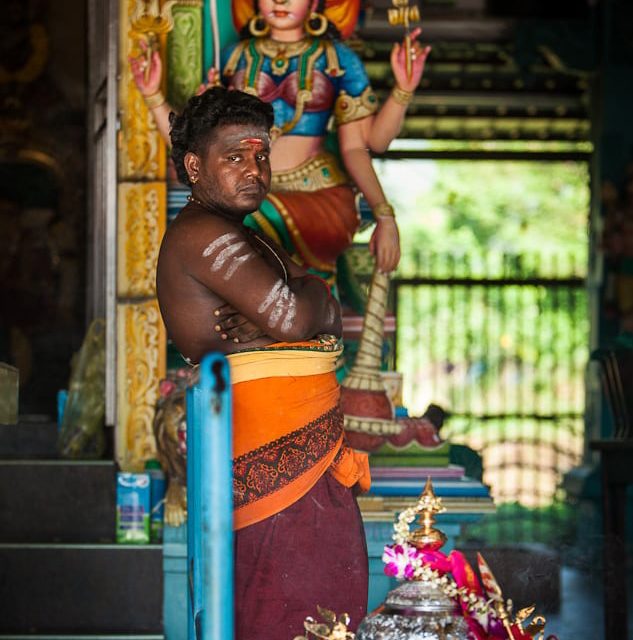 Recently I read Fernando Gros' blog post titled, "Telling A Story – Choosing A Story" about his effort to choose what the story of Thaipusam was about. Fernando made some excellent points, the strongest one being that the workshop was not about the "poking" of participants, it was about culture and religion, faith and man's relationship to god. I made a comment on his post that started me thinking. I agreed, that Thaipusam was not about this spectacular ritual of poking needles through one's cheeks and that it was about this culture's relationship with each other and with god. What I started ruminating on was how easily this can be misunderstood, reinterpreted and presented in a way that could be detrimental for the Tamil culture of Southeast Asia.
Those of us that like to tell visual stories using our cameras always have a point of view. The question is whether it is a legitimate point that we can defend. As Fernando writes, there were plenty of people taking pictures of just the piercing of flesh – and nothing else. The fact is, to them that is what this festival was about. They didn't know it was about thankfulness, fulfillment of vows, about worship and more. They didn't know, because they didn't ask. Most people were so taken by the visual spectacle that they ignored the back story.
Most of us are not journalists. We haven't been trained in the ethics of journalism or of photojournalism for that matter. So the question can be asked, do we have a responsibility for fairness? My opinion is, simply because we're human we have a responsibility for fairness. If we don't seek out the truth – the factual story, then what we are left with is first impressions and feelings and we all know that first impressions and feelings can be wrong.
A few years back I wrote a blog post about a book I had read by Thomas Friedman called, "The World Is Flat". In this book he talks about the democratization of virtually everything. How through the Internet and other things the world is becoming flat, in other words, everything is equal. It is true, that photography has in fact been democratized. Everyone has a camera. Now, I'm not one of these people that moan over this and say how terrible it is that everyone has a camera and everyone is calling themselves a photographer. Frankly, I couldn't care less what people call themselves. But the fact that everyone has a camera creates some unique issues. Let me put it to you this way, what would happen if everyone had a gun. There are people that would be very responsible with it. They would lock it up at night to keep it away from their children. They might use it for only hunting or self-defense. They would never think about shooting another person. I know this is also an extreme example, but now let me draw the analogy with photography. Everyone has a camera, fine. But, does everyone know how to be responsible with it. What pictures are they taking? Are these pictures edifying of the people they taking photos of? Or are they sensational and embarrassing? I have a rule of thumb that I live by in my photography. It goes something like this, I never take a picture that I feel I could not show to the subject after I've taken it. The point being, if that person wouldn't be comfortable with the photograph than I shouldn't be comfortable taking it.
Yes photography has been democratized. I can live with that. I can live with everyone calling himself a photographer even though frankly, there are still a limited amount of people that can make a really good photograph. But one thing that I am concerned about is the responsibility that I feel is often overlooked when people use their cameras. We've said it here on this blog may times, the camera does in fact lie. The fact is, so do photographers and when you put a photographer who lies along with a camera that lies well, you get a string of images that lie.
I'm not sure what to do about all this. I don't really have answers, just questions. I don't think we can legislate how people use their cameras, that would be just silly. I don't think we can expect much from people who in fact don't care. But I know that there are many of you who do care. If you're reading this blog chances are you are one of them. Maybe there is a way around this after all. What if those of you who do care invest in another photographer. Why not be a mentor? Take someone who has an interest in visual storytelling and spend time with them and invest in their talent and storytelling. Frankly, this may be the only solution. Spread the word with me that people need to be considerate in their photography. Will you teach people to photograph the best of people, unless in fact, the story is about the worst of people? I'm not saying all we do is photograph the good. The world is full of bad that needs to be photographed. But let's make sure the story we tell his true, whether good or bad. By the way, the priest above? He was just bored.
FaceBook Comments
comments