New Bag from Think Tank for Lite Traveler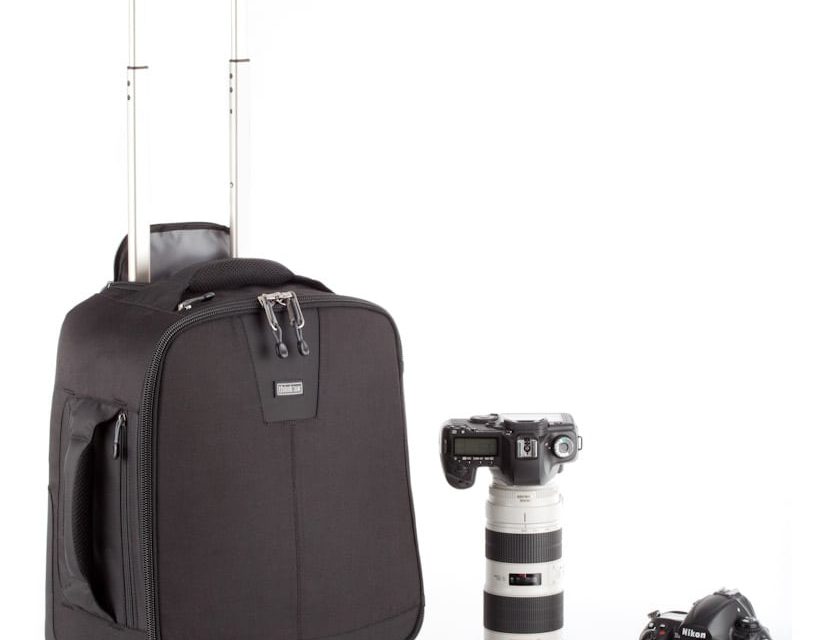 I am taking a break from Aceh for a word from our sponsor. It's been awhile since I have pushed any products here on the blog. But when Think Tank Photo sent me a press release on it's new roller bag I felt I needed to pass it on to you. This is a sweet bag that is made for travelers like me. If you read my blog at all you know how I hate shlepping gear through airports. The heaver it is the more I hate it. I have three slipped discs and putting the weight of a 30 lb sling bag on my shoulder or an even heaver pack on my back is my idea of torture. Enter Think Tank Photo's  first four-wheeled rolling camera bag, the Airport 4-Sight™.  The Airport 4-Sight meets international airline carry-on standards. The roller's weight has been reduced dramatically through innovative design and by a strict focus on the features that photographers find most beneficial.
With professional photography gear not getting any lighter, you can either start shooting with the Fuji X-Pro 1 or start carrying your gear in this more ergonomic roller to reduce fatigue and strain on traveling photographers.  Walking a four-wheeler by your side is a heck of a lot easier than pulling it behind or carrying it over a shoulder. Putting the bags weight on four-wheels eliminates arm strain and makes rolling effortless.
Four-wheelers are superior on many smooth surfaces. On thick carpet, the Airport 4-Sight leans over to perform as a traditional two-wheel roller. It has the added benefit of rolling sideways on two wheels to easily navigate tight spaces, such as airline aisles.
It features include:
·         High capacity.  Holds Pro DSLRs with four to five lenses.
·         Integrated removable Think Tank Cable Management organizer.
·         Side hinged lid opens bag completely for quick and unencumbered access to gear.
·         Two-position locking handle for comfort and ergonomics.
·         Zippered top pocket for boarding pass.
·         Lockable zipper sliders on main compartment.
·         Reinforced bottom panel for increased durability.
·         User replaceable handle and wheels.
·         Seam sealed rain cover included.
·         YKK RC-fused™ zippers.
For more information you can check it out HERE.
FaceBook Comments
comments