Four elements that can make your images stronger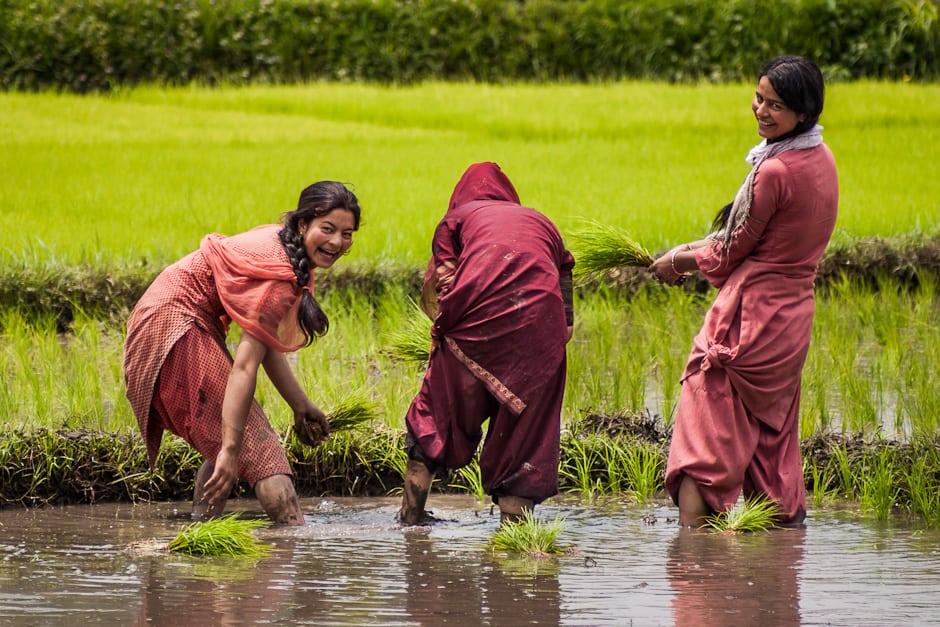 I've been taking some online training with Media Storm this past week. The first lesson dealt mostly with audio production. Brian Storm made a point in passing that each audio clip must have texture, sense of place, context and mood. This is true not only for audio but for images as well. For any image to communicate a story effectively at least a few of these elements will probably be present.
First I'll offer a definition of each of these elements. Then I will identify these elements in three images.
Texture: Texture in an image creates an almost tactile feel to it. I'm not talking about a Photoshop layering effect here. I'm talking about a texture with in the image that gives it a sense of depth. It might be a gritty old building with old walls and rusty pipes or perhaps a wrinkled face. Texture provides a backdrop for the story. It would be analogous to an author in a story talking about a stormy night as a backdrop. This helps set the mood and helps the plot unfold.
Mood: Mood has to do with emotion or feeling within the image. Is the story unfolding in the image somber, happy or playful? Sometimes a subject's blank stare can create a very pensive mood. Other times a slight smile can create a quirky feel. Mood is not only controlled by the subject it can of course be influenced by the light. If it's dark it can create a foreboding mood, if it's well lit and bright it can be a very happy and lighthearted mood. Colors also influence mood. A monochrome background can often times create a serious mood whereas a very colorful photograph with lots of primary colors can create a sense of elation, joy or celebration.
Sense of Place: Since of place communicates a physical location in the image. I have seen many portraits taken of beautiful young Asian children that are cropped tight. They're beautiful portraits, except the are lacking any sense of place. The viewer has no idea where the photograph was taken. Was it taken in a studio or was this small Asian child simply on the streets of New York? It's helpful to pull back in the frame and give the viewer a notion of the physical location.
Context: Context is very similar to sense of place. But it's not the same thing. I see context as less about a physical location and more overall environment. For instance, I could take a picture of the child in India and the sense of place would inform me that it was in India. But I might not have any context in which the picture was taken. Was it taken in a festival? Was this photograph made at a funeral or wedding? You can create a context in the same way as a sense of place, but pulling out and including more the surroundings. But a sense of context could also be communicated by details within the image. Such as a unique hat or ethnic dress. These are all clues to context.
You may not get each of these elements in every photo you make. But, the more you have, the more effectively the photo will communicate and the more impact it will have.
A Few Examples
In the image at the top of this blog, Laughter you see all these elements. The mood is set by the laughing girls, the context is obviously at harvest time. The sense of place is a rice paddy someplace in Asia and the texture is set by the mud and the rice shoots. Of course, there are other things that make this a strong image such as the strong compositional element. All these things work together to create the picture.
The image titled Waiting for Chai has several strong elements but is weaker in another. The mood is set by the somber almost lonely distant stare of the subject and the soft light. There certainly is texture with his dirty face and bristly long beard and the over all patina of grease and dirt in the image. We have a sense of place because he sitting next to auto parts that are as greasy and dirty as he is.  This image does not have a strong context. It is obvious he is a Muslim because he's wearing a prayer cap. But it's difficult for the viewer to tell whether he is in Morocco, Pakistan or India. We have no other visual clues. But just because it's lacking this element doesn't mean that this is a bad image. It just isn't as strong as it could be if the context was stronger.
In the image I have entitled After Lessons, we see a strong sense of texture with the paint on the old walls peeling away. The mood is suggested by the soft golden light and the direct stare of the boy into the camera. Both the sense of place and context will be strong for some viewers and non-existent for others. How is that possible? Let me try to explain. There are several visual cues that help the culturally informed viewer. The fact that he's wearing a prayer cap informs us he is Muslim. The books above his head wrapped in cloth tell us they are Qur'ans.  However, if you are not familiar with the fact that some Muslims will wrap their Qur'ans in cloth to store them, you might think these could be bolts of cloth or boxes. There is also the subtle clue of him holding his shoe in his hand. If you are culturally informed you can infer that he is inside a building. By combining all these clues we can infer he must be in a mosque.  But, for many if not most people who view this photograph, the image is lacking information about both a specific location and any clues to the broader location. Maybe he is in India or perhaps in some Middle Eastern country? Those that are familiar with the cultural clues that are with in the photograph draw much more out of this photo than others who are less familiar with the culture. Still, this image works because of the strong texture and mood.
As you can see, it's helpful to have these four elements present in a photograph. But as you have also seen, it's not essential. A photograph isn't made up of just these four elements. It is also made of compositional elements and technical element like depth of field and shutter speed. It's the combination of all these things together that help to express the photographer's vision and create a strong image. An image that communicates and that is memorable.
FaceBook Comments
comments