The Amber Stepwell: The Progression of a Shoot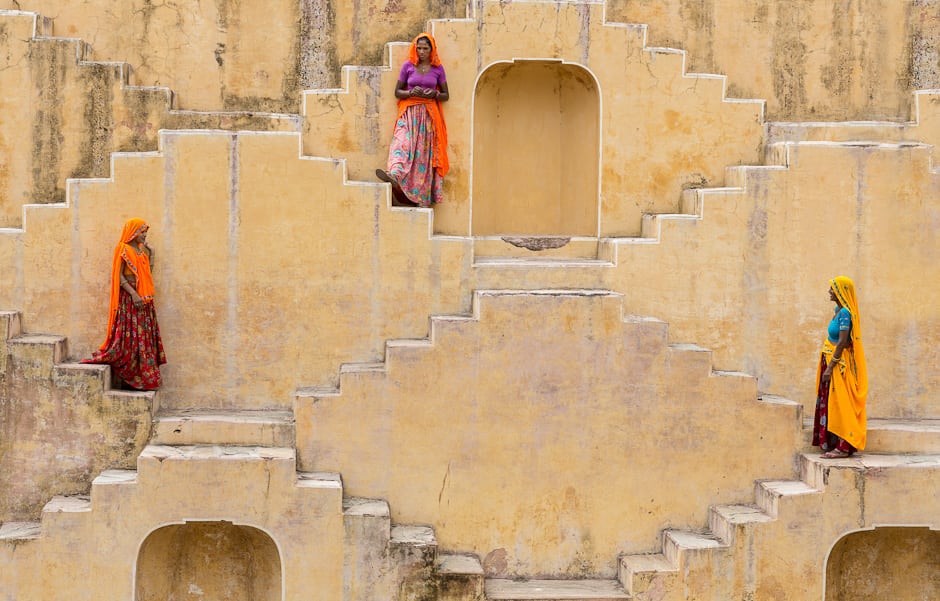 Ever since I saw Ami Vitale's Nikon video I wanted to shoot the Chand Baori stepwell in the village of Abhaneri. It is said to be the the most impressive stepwell in India. The problem is when you are working with a group of people (or your family), 70 km in India is a long drive for a photo. Two hours up and two back for want might be two to three photos. I thought I would go easy on my family and just go to the Amber stepwell here in Jaipur. It was the right choice. Today, God smiled on us.
We arrived to find three local ladies washing clothes at a deep-well hand pump. The local sari like costume these ladies wear make every thing they do look so graceful. After taking a few images of them at their work we came to the stepwell a few meters away. As I photographed it I realized it was missing a "human element".  My wife suggested to ask the ladies back at the pump well if they would come and pose for us on the stepwell. Life is good!
FaceBook Comments
comments