New Workshop: Rajasthan, India Photo Trek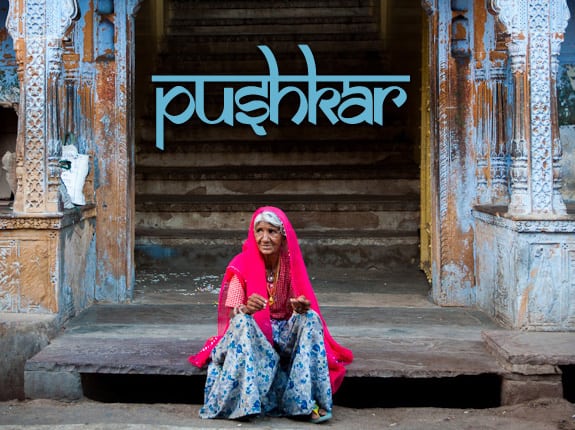 Rajasthan, India Photo Trek
Feb 23th – Mar 8th, 2013
This is the workshop that many of you have been waiting for–some of you for a lifetime. After my trip to Rajasthan in June, I received so many emails from people requesting information about how they could do a workshop with us in this amazing and colorful state of India. Well, good news! We have decided to run the Rajasthan Photo Trek February 23 through March 8, 2013. I'm calling this a "photo trek" because we'll be doing a lot of traveling throughout the state. The adventure begins in New Delhi where we will visit some amazing "secret" places in the city I know of  and love to photograph.
Then, soon after we take an overnight train (the best way to travel in India) and head to Jodhpur, Rajasthan. Jodhpur is known as the "Blue City." It's an amazing place of culture and color. While in Jodhpur we will also take a jeep and head out to the Bishnoi village, home to the Eco Warriors, to photograph these unique people.
After Jodhpur we travel by Toyota Innova to Pushkar. Puskar is a city built around a "holy lake," and as such Hindu pilgrims and sadhus wander the streets as they prepare to for their ritual bathing in the lake. Pushkar also has an amazing bazaar that we will wander though and photograph.
After Pushkar, we travel to the small village of Pachewar where we will photograph village life. Next we'll venture into Jaipur, the "Pink City," the capital of Rajasthan. Jaipur is surrounded on all sides by rugged hills and crowned with forts. Enclosed by embattled walls, Jaipur was built in the early eighteenth century. While staying in Jaipur, we will make another excursion into the city of Amber to visit its ancient fort and the amazing Amber Step Well. After Jaipur we drive down the road to Neemrana where we will stay our last two nights at the Neemrana Fort palace, and visit the fascinating areas around the fort.
Each night we will be staying at heritage properties. These beautiful accommodations will give us a sense of the culture and history of Rajasthan. Don't be left behind. We only have 10 spaces available and have had a multitude of emails asking for more details about this workshop. So be sure to click the link HERE and register soon!
FaceBook Comments
comments