Don't drink the Kool-Aid!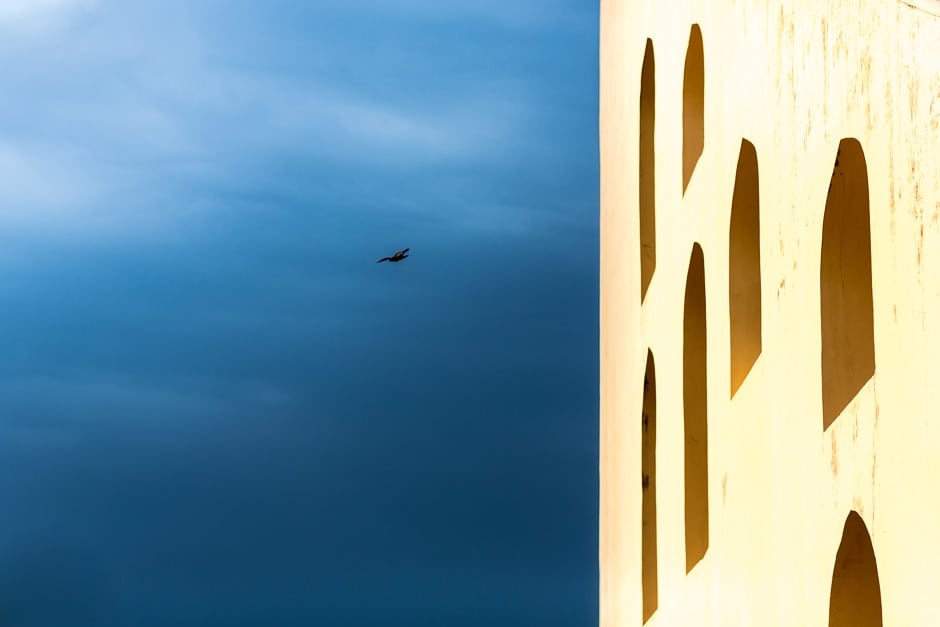 Back in November 1978 when cult leader Jim Jones encouraged his followers to drink a cyanide laced "favor aid" and commit suicide rather than face the consequences of their actions (Several leaders had murdered US Senator Leo Ryan.) Most of Jones' followers unquestionably drank the "potion," and 918 of them, including Jones, died. Since then, when people unquestionably follow a teaching or dogma we say that they "drank the Kool-Aid." In a cult people lose their individuality, and they lose their ability to choose. In many ways they quite literally lose their souls. They look to the leader and the community for approval and for direction. But the scary part is they have lost the ability for self-reflection and don't see this happening. They don't feel like they have lost anything. In fact quite the opposite, they feel they are free; however, they are only free so long as they do what the group wants them to do. They seek approval from other members, especially the leader/s and when they tow the party line they get unending approval. But–if they step outside these borders and try to be unique and individualistic, they face ridicule and are often labeled as heretics.
What does this have to do with photography? There are powerful voices in the world of photography that influence and direct forms and trends in our field. I know many of these people personally, and have visited many of their sites. I know that most of them are not malicious in anyway. But I have begun to notice a disturbing trend where there seems to be unquestionable loyalty towards these people and–dare I say–their "empires," or "fiefdoms."  I have seen photographers view the teaching, trends and opinions of these leaders as sacrosanct and therefore unchallengeable. This is wrong on so many levels. Art has to be an individual act of expression. Once it starts to lose its uniqueness it becomes something other than art. Art has been the home to rebels and outcasts from the beginning.  Conformity is antithetical to art. I hope there will never be a political correctness to my photography.  We should never be afraid or embarrassed to voice our opinions, both vocally or in our photography. When the "experts" tell us that what we are doing is wrong we should cautiously listen with an open mind. But we should never be afraid to challenge their opinions and stage a mini-revolution by asking that most mutinous of questions–why? Why has always been a powerful word. It is a word that is a threat to some people. I think it's a threat because it forces people to examine why they hold onto a certain view. When asked why it is difficult to parrot a response, you have to own it. Why is a word that people get tired of hearing.  I remember when my daughter Jessie was only three or four years old she went through a phase of asking "Why, Daddy?" There were more than a few times when I just wanted to say, "Because Daddy said so, that's why!" But I didn't, because I learned that when I had to explain myself I tested my own knowledge and my own understanding and inevitably grew from it.  Don't be afraid to ask or to be asked why. Either way you will learn from it.
Your time is limited, so don't waste it living someone else's life. Don't be trapped by dogma–which is living with the results of other people's thinking. Don't let the noise of others' opinions drown out your own inner voice. And most importantly, have the courage to follow your heart and intuition. ~Steve Jobs
Drinking the Kool-Aid is more than just following someone blindly, and buying into an opinion or dogma without question. It is quite literally artistic suicide. When we do these things we kill our vision. We kill our creativity. We no longer make any difference in the artistic world because our art becomes just a photocopy of others. Your vision is just that, yours. It comes from your life and your experiences. It is an expression of your uniqueness. It is OK to copy someone else's work or style for a time as long as you do it as a exercise to better your own vision. We all learn from others, that is a good thing, but the more we vary our input the more our vision grows.
Photography, like all art forms, is subjective. Don't let me or anyone tell you your art is bad. At the same time, don't tell me I have to like your art either, or that is is somehow elevated above the rest of us schmoes because some art critic said so. That subjective point of view goes both ways. But feel free to explore and push the boundaries wide open. Put your subject smack in the middle of the frame if you'd like. Over expose it. Heck, process your images as an HDR if you like. If you listen to your heart, there is a really good chance you will see or feel if it isn't right for you. You will learn nothing by playing it safe.
Earlier this year I started posting on Google+. I was told by several people whose opinion I respect that it was a wonderful place for photographers to gather and share their images and learn from one another. We all need community, we are relational beings. I had hoped to find a place where ideas could flow freely and an exchange of knowledge would happen. A place where I could get honest criticism and encouragement. A place where I might help others grow and grow myself. Frankly, I haven't found this to be true of Google+. It quickly became apparent there were "the select few" and then there were the unwashed masses, or the rest of us schmoes. The select few were the keepers of style, leaders with literally millions of followers and everyone else trying to emulate them. I saw a few photographers dare to be different and question the status quo, but when they tried to express a different opinion they were smacked down, sometimes in the most harshest of ways.
Then one day it happened to me.  I questioned one of the top community leaders. Within minutes I received comments that were shockingly rude and mean, simply because I had a dissenting view. Not by him, mind you, but by his followers and other leaders. The irony is I didn't actually  hold a contrary view at all, I was merely asking for clarification as to why he held one opinion over another. One of these people told me they'd like to "bash my head in." I was shocked, this was someone I had long admired and looked up to, I had even met him once. I wrote this man a personal email to explain that I wasn't trying to be difficult but simply trying to get more information. I asked his forgiveness if he thought that perhaps I had embarrassed his leader or had said something hurtful in my comment.
I never heard back from him. I didn't drink the Kool-Aid. I don't need a this type of community, but I still desire a community. The kind of artistic community I desire needs to see value in questioning, risking and trying new things. Since then I simply use Google+ and post from a distance. I don't hang out there at all. There is too much Kool-Aid being passed around for me.
There is no reason why an online community cannot be supportive of new ideas that may be contrary or different, otherwise said community simply becomes a propaganda machine for the hailed "leaders." We all want to grow in our craft and art but we cannot do it if we don't push the boundaries, risk rejection and step out into new territories. Many years ago back in university I attended a college Bible study. The study was good, but the thing that made it a place that I could feel comfortable and what drew me back was an attitude that was typified by the motto that hung over the door, "Here you have the freedom to fail." Everyone fails, but that's not the point. The point is, do we have the freedom to risk failure? To fall flat on our faces and still be accepted? If you find a place where you have the freedom to ask why and to be asked why, to risk and to fail, you've found a place to grow.
FaceBook Comments
comments