Lessons from a Photowalk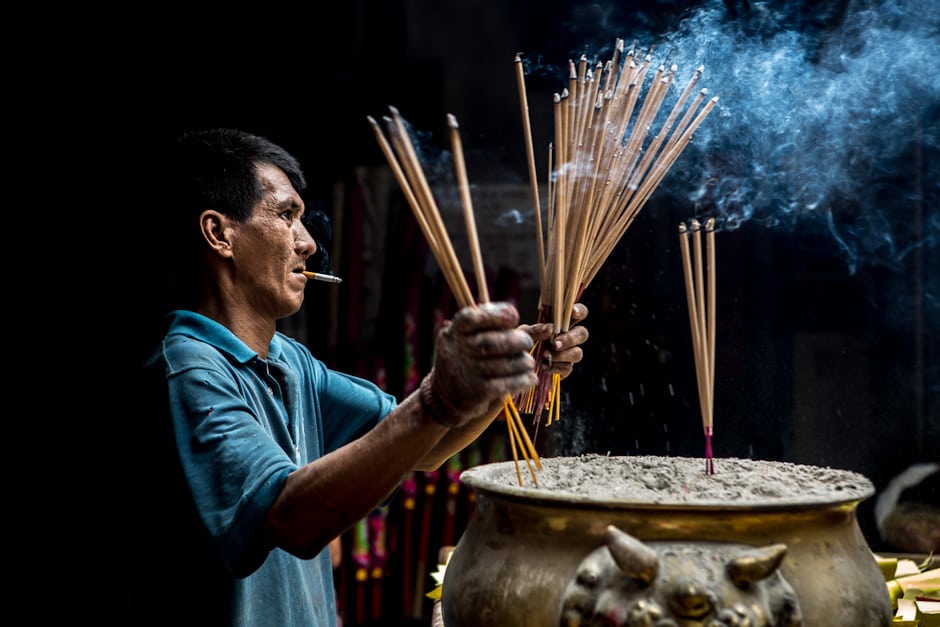 This past weekend I took a group of 10 expats around Georgetown, Penang for a photowalk. We had the whole range of gear present,  Nikons, Canons, Pentax and even a few of point and shoots. They were all hobbyists wanting to become better photographers. On these walks I always seem give the same advice. I thought I would share these two short bits of wisdom that I seem to repeat. They are closely related, in fact you can't do the second bit of advice without doing the first. Here they are:
Slow down
Be intentional
Slow Down
Speed is like a death blow to a good photograph. Many folks see the shot, so they quickly, without thinking raise their camera and 'snap' it. Only to find later their ISO was too high or too low or their shutter speed was too fast or too slow. I would say that this comes from shooting a point and shoot, except that speed hurts even the point and shoot photograph. When in fact you don't compose. I have said it in these pages before: slow down. I was going to say, "Unless you are a sports shooter you should slow down." But even sports photographers slow down to plan what they are going to shoot. They have a good idea about what is going to happen next, and they prepare both mentally, and with their gear. Everyone has to take time to compose the image. Scan your viewfinder and take note of your settings. What ISO are you shooting? What is your shutter speed and aperture? What mode is your camera set to: aperture priority, shutter priority, program? Look at your scene and see what it is you are going to photograph. Is it really a visual scene and worth shooting? If you are trying to capture something more than an "I was here" photo, ask yourself, is there something here worth photographing? Just because you see something different, doesn't mean you need to photograph it. Is the light good? Is it back lit or is the subject in direct sunlight? There are many more questions worth considering here.
Don't freak out! These questions become more and more intuitive the more and more you shoot. But here is the catch—they don't become intuitive if you don't keep asking them. Which leads me to the second point, which I can't repeat enough.
Be intentional

Ansel Adams said it best, "You don't take a photograph, you make it," and that really is the underlying point of slowing down. If you are trying to become a better photographer you need to slow down and be intentional about what you shoot. More often than not I see photographers walk up to the subject, raise the camera and 'snap' a few frames off and then move on. They look more like they are ticking off a list rather than making a photograph. Be creative. Look for new angles. Get low, get high, shoot super wide, look for the fine details in a scene that others might be missing. You are not a 5 foot post that can't change your position. Your foot is not anchored to the ground–so move! I always tell my students, "zoom with your feet." Meaning, move!
Here is an exercise to try. For one full day of shooting, try never to shoot a subject from the position you first encounter it. Most of the time this means if you walk up to your subject then you can not photograph that subject from the same position, you have to squat or move to the side or stand on a chair. Related to this is, don't shoot the obvious. If everyone is shooting the man selling sun glasses, why not try photographing the people watching the other photographers?
The whole point is if you slow down and start being intentional when making your photos you will be forced to use that other camera: your brain. Once you tap into that camera you will be amazed at what you both see for the first time and how well you compose and capture that moment.
By the way, we still have about five spaces left on our Rajasthan workshop and several spaces left on the Thaipusam workshop with Gavin Gough and myself. Why don't you join us?
FaceBook Comments
comments