Another DAM Workshop!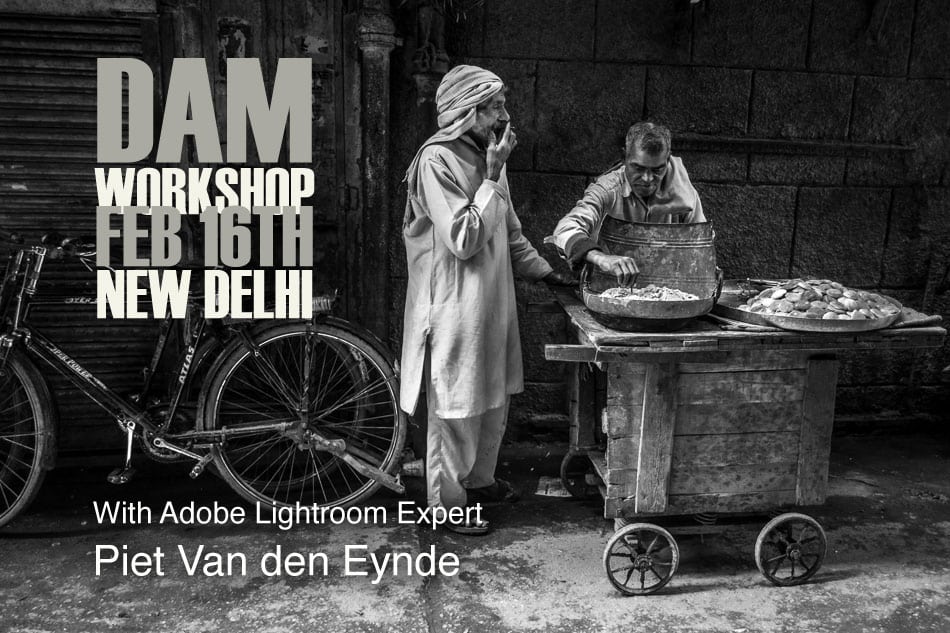 I am once again trilled to report that registration for the Rajasthan 2014 Photo Trek and Workshop going well. We have only a few spots left, but we are holding one for you! After reading this post, I think those last few spots might be a thing of he past very soon.
As if the value of this workshop wasn't good enough, we decided once again to offer an add-on to this tour. Belgian freelance photographer and co-host of this workshop of the Rajasthan 2014 Photo Trek  Piet Van den Eynde has agreed to offer his DAM workshop (Of course DAM stands for Digital Asset Management.) prior to the main event.
Piet has written two Dutch books on Adobe Lightroom and currently has four English ebooks for CraftandVision.com, such as 'The Power of Black & White in Adobe Lightroom and beyond' and his latest and best-selling 'Dodge & Burn'. He contributes articles to photography magazines and gives trainings worldwide about digital photography, working with small flashes and post-processing. He's an Adobe Photoshop Lightroom Certified Expert and a Fujifilm Ambassador.
Learn more about Piet on his blog More Than Words.
Piet will be teaching off-camera lighting skills as well as some Lightroom post processing throughout the Rajasthan Photo Trek. So having Piet around is handy and makes my life so much easier. Two heads are truly better than one. \
I have twisted Piet arm again (His arms must be sore!) and asked him to once again offer his one day DAM workshop on Sunday, Feb 16th, 2014 for anyone in the New Delhi area. We are calling this one day class "The Lightroom DAM Master Class". This class is aimed primarily at the Lightroom Library module, importing and exporting. Lightroom is the application we'll be using throughout the tour. Don't let the term "Masterclass" scare you: we believe this add-on is ideal for both people who don't yet work with Lightroom (you'll learn how to use it as it is meant to be) but also for people who already have a basic understanding of Lightroom, as experience tells us that even more advanced users typically don't use Lightroom's DAM options to the fullest. This action-packed one day course will include topics such as:
What is Lightroom and what is it not?
How does it differ from Photoshop and Camera Raw
Importing tips: getting Lightroom to know your images
Optimal import dialog settings
Keywording and working with keyword sets
Working with GPS-data in the new Map module
Working with Collections and Smart Collections
How to make a portfolio on your Smartphone / iPad and keep it up to date
Common Lightroom mistakes and how to avoid them
Plant once, harvest often: adding titles and captions to your images and using them in the other modules
Backing Up… Everything!
Working with multiple Catalogs and multiple computers (e.g. a travel laptop and a home desktop)
Working with import presets
This is a steal for only $349.00. (Workshop, Lunch & Accommodation) or $200.00 (Workshop only – incl. lunch) The workshop is held on Sat, Feb 23rd and will run from 10:00 am till 6:00 pm. Don't worry about your lunch it's on us! If you are living in or visiting in the New Delhi on this date we hope you will take advantage of this opportunity and join us. You can REGISTER HERE.
Here is a taste of the Piets teaching.
httpvh://youtu.be/hUZfjHSv1Tw
FaceBook Comments
comments