Just because you can, should you? The ethics of images sales.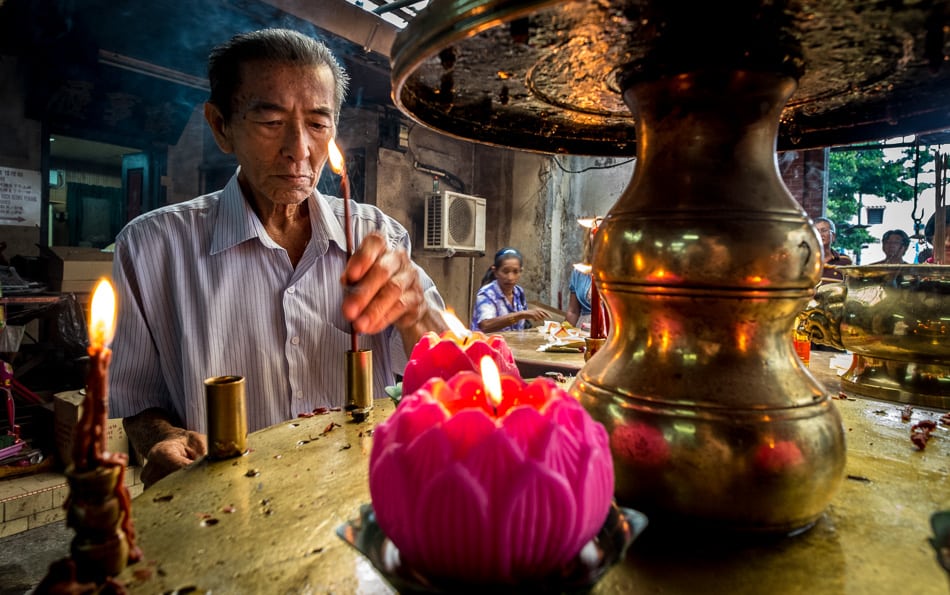 I've been ruminating over some ethical issues.
Recently, I had a business ask to use several of my images, and they were willing to pay a decent amount of money. It's not like I'm rolling in the dough (who is?) and I can afford to turn business away. But in this case, that's exactly what I did. I turned them away for one simple reason: I did not have a model release, and there was no way I could obtain a release on those images; therefore I felt I could not in good conscience deliver the images for this business to use to generate revenue.
The loss of revenue alone is not that big of a deal, but it prompted me to start mulling over some ethical scenarios in my head.
Would I ever consider giving away a photograph of a Muslim man or woman to say, a brewery for an advertisement or promotion? (I can't imagine what the ad might look like, but that's not the point.) Why not?  After all, the subject I have photographed would probably never know, right? There might be good promotional value in it for me. What if I have a release on this image and they want to buy the image? Oooh, now things are really getting interesting. Frankly, legally it is a moot point because I have a release, and now it's mine to do with it as I want. The problem is–I don't feel that way.
Why? Because I feel I have obtained what I call an implied trust from the people I photograph. Granted, I am probably thinking naive here and I am sure there are other photographers out there that will read this and think it laughable, but that's the way I see it. I have written about this in the past and have spoken with others like Esther Havens about this sort of thing on my podcast, Depth of Field.
When I photograph someone I try to connect with them. This trust comes out of a term I coined: the micro-relationship. I don't fool myself in thinking that I have a real relationship with everybody I photograph. Especially since sometimes I'm only with them for a second or two. But even in a few seconds I feel like I connect with the people I photograph. I feel if they are camera aware, and see that I'm taking their photograph, and don't object, then there is a sense of implied trust with what I'll do with that photograph. Now, admittedly, I don't know their beliefs, I don't know their morals, I don't know their life experience so I cannot completely understand what they would allow or not allow in the way of use of their image. But, I do know oftentimes broad generalizations about their culture. For instance, I know that Muslims are opposed to eating pork and drinking alcohol. So, if I know something about their culture or beliefs am I responsible with respect to this knowledge?
I work with a number of  different types of nonprofit organizations. Often times (maybe because of my own beliefs) they are faith-based organizations. By faith-based, I mean these organizations are motivated by principles based in their religious beliefs: i.e. Christian, Muslim, Hindu or Buddhist. These non-profit's are motivated by their values of  compassion and humanitarianism derived from their faith. With that said, all four of the faiths listed above have different core values and may not agree with each other. Is it my responsibility to make sure that the Christian or Muslim organization uses my images in line with the known values of the subject in the photograph? Honestly? I'm not sure–but I think so, at least to the best of my ability and my understanding of  the general beliefs that person might hold to. This leads to why I don't give up my copyright.
This gets very complicated and at some point you have to just throw up your hands and say, "here is the line and I can't cross it."  It really comes down to the fact that every individual photographer needs to set ethical limits and boundaries that they can live with. We won't agree with each other, who agrees with anything 100%? I don't think I can impose my ethical limits on you –as much as I might want to. But I can use my boundaries as a model for others, because if I didn't feel that instant, fleeting, momentary connection that I do with my subjects, I wouldn't love photography as much as I do, it wouldn't be my passion,  and to at least consider these questions is the job for every artist in every field, maybe even, for all of us.
FaceBook Comments
comments