Kathmandu: In Black and White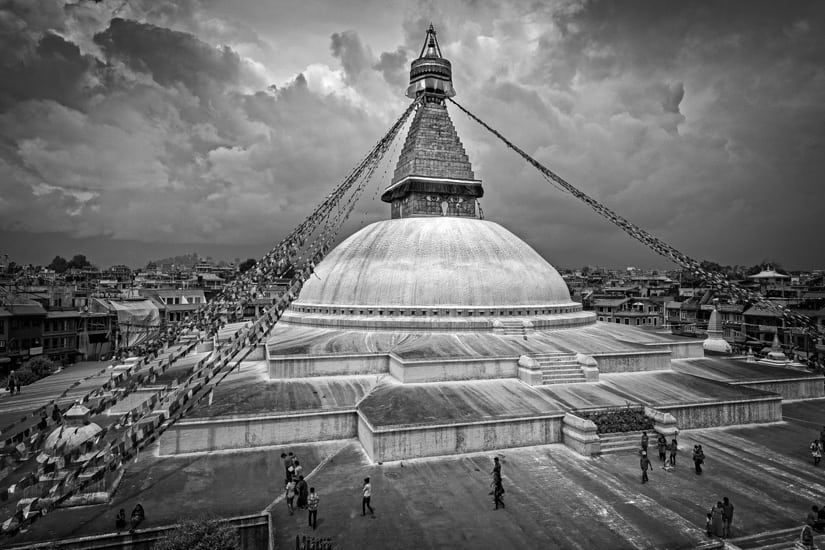 I am going to make a confession: One of the things I have always struggled with sense going digital is black and white photography. When I was shooting film almost half the time I was shooting Tri-X Pan or T-Max. When I would shoot a new story or in university for the yearbook it was a given, we shot black and white. So I developed a sense of seeing in black and white, strange I know. But I do the same thing with lenses, I develop a sense of what a shot will look like with a 16 mm or 200 mm lens. But once I started shooting just digital, that sense of seeing in black and white left me completely. Now it is an effort to produce any photo in black and white. Everything is in color. You might say I am black and white blind.
One way I have seen to get around this blindness is to be methodical. I have to ask myself, does the color add anything to this image? Frankly, much of the time it does. Maybe another quarter of the time it could go either way. But sometimes it is just clear. The image should be in black and white, plain and simple. Here are a hand full of shots that could go either way or just look better in black and white.
FaceBook Comments
comments