Swayambhunath: The Monkey Temple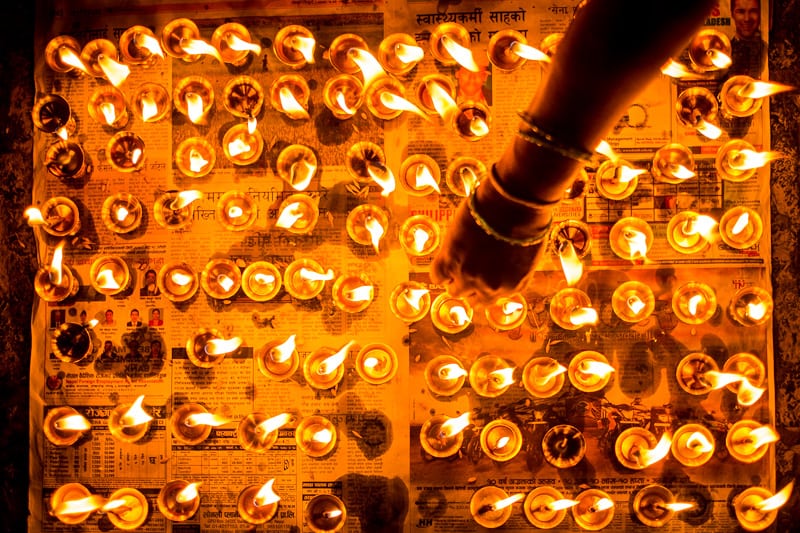 You can tell by the past few posts by Jon McCormack and I that we filled out days shooting everything that moved. The Swayambhunath Temple is located near Kathmandu on top of a large hill. It is often referred to as, The Monkey Temple because of the hundreds of rhesus macaques roaming the site. Have I mentioned here before that I hate monkeys and rhesus are the worst – a long story for another time. I digress. We arrived and hour or so before sunset to be sure to get in position to photograph the stupa with the evening sky blue behind it. Fortunately, for us this time the floodlights on the stupa worked. Unlike the Boudhanath stupa there were no buildings to climb up to get better views.
We were virtually next to this huge structure. As we were hemmed in my other smaller buildings around the main stupa. If you recall from yesterday's post, my widest lens choice for the XPro-1 is the XF 14mm lens F2.8R  which on the XPro-1′s cropped sensor is like shooting a 21 mm — not so wide for how I shoot. But I made due.
FaceBook Comments
comments