Eid-ul Adha, Kapitan Keling Masjid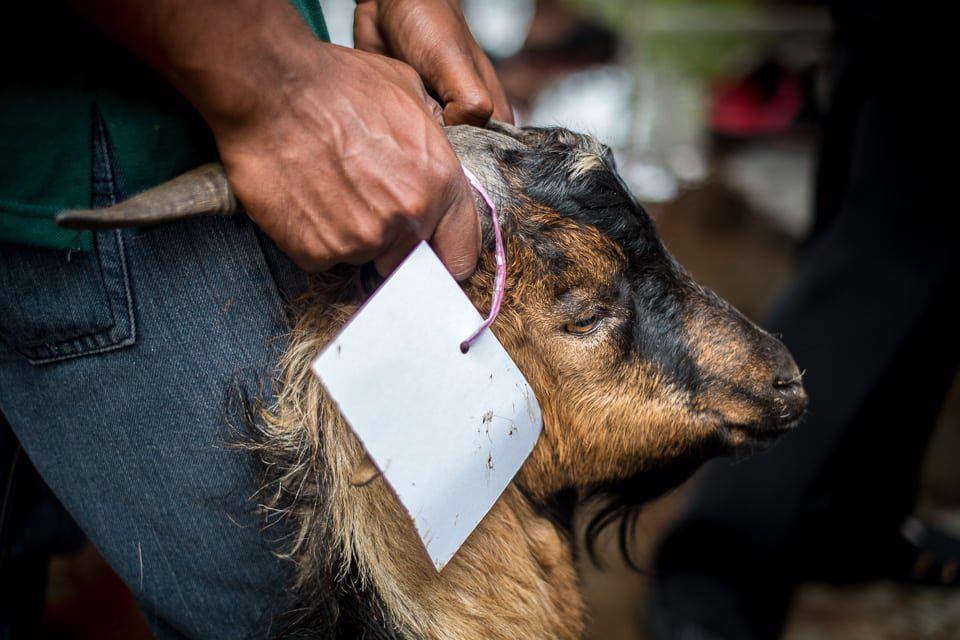 I woke up today thinking I would go out and shoot some rain photos. It has been raining here for the past two to three weeks. I was getting stir-crazy and needed to get out. As I was getting dressed I kept hearing the speakers of the local mosque in the background talking about something. Then it occurred to me, today is Eid-ul Adha! Holy cow..well, holy cow, goat and any other halal animal. Today is the day that Muslims all over the world celebrates Ibrahim offering up his son Isma'il as an act of obedience to God. Satan tries to convince Ibrahim to not go through with this act. But Ibrahim in an act of obedience gets right up to the point of plunging the dagger into Isma'il when Allah stops him and reveals a ram in a near by thicket for him to sacrifice instead. And thus Muslims to this day celebrate this occasion offering up a goat, lamb or often times larger animals like a water buffalo, cow or even a camel. After the animal is sacrificed the meat is cut up and given away to the less fortunate.
Eid-ul Adha by it's very nature is a very bloody event and frankly hard to photograph and depict without showing blood and dismembered animals. It is why I have choosen to hide one such image. please don't freak out and yell at me, this is life here in the Muslim world. Children grow up with these sights and frankly what is harder to take for me are the sounds. It is not just commonplace but it is deep in their culture. I would have taken a lot more but the leaders on three occasions yelled at me for taking photos of the sacrifice. I have never in all my years shooting this festival had that happen. Not in Indonesia, not in Old Delhi, not in Kashmir or anywhere. Only here at the Kapitan Keling Masjid.
I would say I hope you enjoy these few images, but I think that might be inappropriate. How about: I hope these images help you understand in a simple way the festival Muslims call Eid-ul Adha.
FaceBook Comments
comments