Gong Xi Fa Chai – Happy Chinese New Year!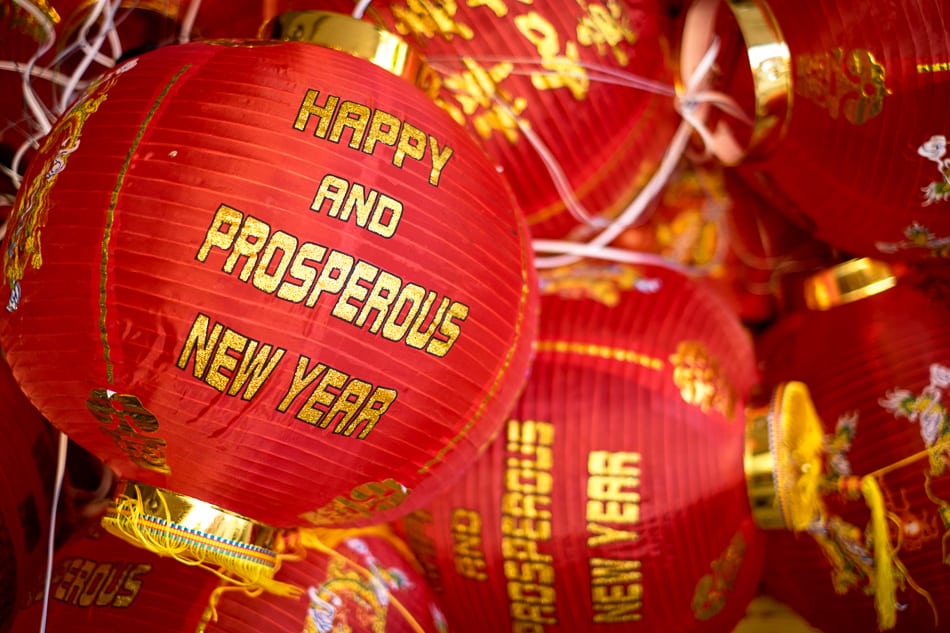 Download the above photo as your Chinese New Year Wallpaper. 
It's that time a year again when the red and yellow paper lanterns are hung with care all around South East Asia. It's Chinese New Year.
I have friends of the On Field Media Project visiting us and, as is customary, Alou and I have been showing them around the area. One of our favorite places to take visitors has been the Goddess of Mercy Temple. But it has been renovated and has lost all of it's patina and much of it's charm and feel. Now it is just another new, shiney temple. These days, if I show off a local temple, it is Kek Lok Si–reported to be the largest Buddhist temple in Southeast Asia[1. http://en.wikipedia.org/wiki/Kek_Lok_Si]. It is full of the old and new. This time of year the temple staff is in the middle of preparation for their huge Chinese New Year event on Jan 27th.
For those of you who are not familiar with Buddhism and Hinduism, the swastika[2. http://en.wikipedia.org/wiki/Swastika] you see below predates the Nazis of World War II by 3,000 years. It is a symbol of good luck.
FaceBook Comments
comments