Fujifilm 2014 Rajasthan Photo Trek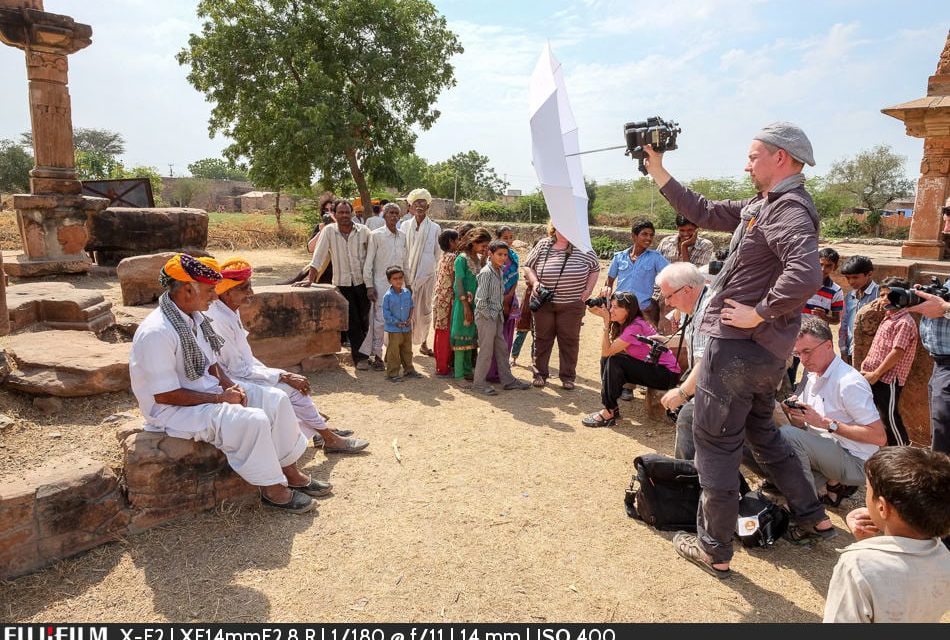 It is always difficult to find even a few moments to post photos and updates when leading a workshop. But we have made it to Pushkar and that means for the participants of the Fujifilm Rajasthan Photo Trek a day of rest.
We had two quick days in Delhi exploring my favorite haunts, Nizamuddin and Chandni Chowk in Old Delhi. After that a overnight train trip to Jodhpur, the Blue City of Rajasthan. Our group is diverse in make up – some folks have hardly picked up a camera and others are seasoned photographers. But everyone seems to be hitting it off and finding their groove. I hope by tomorrow or the next day I will be able to post of our participants work, it is quite impressive.
The image below shows Piet Van den Eynde leading the group in an impromptu lesson on off-camera lighting. The next image shows the result.
FaceBook Comments
comments