A few thoughts of the Fujifilm XF10-24mm f/4 R OIS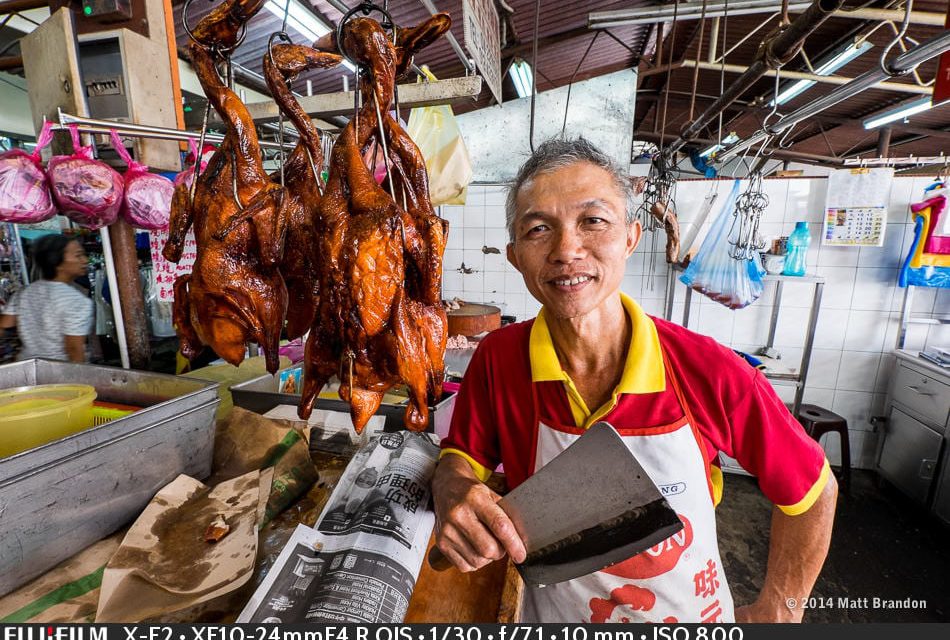 Last week my friends at Fujifilm Malaysia loaned me two of their latest and greatest lenses to play with and asked me if I would share my thoughts. I have been waiting for these two new lenses probably more than any of the other lenses in their entire lineup. The two lenses are the XF10-24mm f/4 R OIS and the XF56mm f/1.2 R. On a cropped sensor, such as the two cameras I am shooting with – the Fujifilm X-E2 and the X-T1 – they represent a full frame focal length equivalent of 15-36 mm and 85 mm respectively. I recently bought the X-T1, but I do not plan to review the X-T1 as it may be one of the most reviewed cameras on the planet, to date. It definitely is the most reviewed Fujifilm camera till now.
In this post I want to give my thoughts on the XF10-24mm f/4 R OIS. Later in the week we will look at the XF56mm f/1.2 R. This lens is sold in the USA for around $1,000, but costs a bit more here in Malaysia (I have been quoted RM 4,300 or US $1,300). The build is just like all the other Fujinon lenses; it's metal and built like a tank. Being a zoom lens it doesn't have the aperture markings on the lens barrel like the primes lenses do. I really wish Fuji would figure out a way to do this. I find myself looking at the lens barrel often to know what aperture I am at, only to see just a blank metal band. It's a small thing but it would be a nice add. Unlike the new prime lenses from Fujinon, it doesn't support the push/pull clutch to change it from autofocus to manual. This would also be nice, but I am assuming there is some reason for not having it and thus, they did not add this feature to the lens as well. Outside of that this lens feels heavy, but not noticeably. It is large for a XF series lens. To give you an idea of size, it has a ø72mm filter. It weighs 14.46 oz (410 g), so not as heavy as the Canon 16-35mm that weighs 1.4 lb (635 g). Enough with cosmetics. Lets look at what it can do.
It seems to focus fast. I used it in some pretty low light situations and it nailed the focus most of the time. What I wish I could have done was use this lens on my x-E2 or X-T1 at the same time, while shooting my Canon 16-35 mm on my 5D MKIII, but I just sold off my last 5D. (I am officially no longer shooting Canon.) The reason why I wanted to compare these side by side is when I put the 10-24 mm on the X-E2, I felt there was more distortion than the 16-35 mm on the 5D MKIII. It felt more like I was shooting through a fisheye lens than I remember the 16-35 mm feeling. That could have something to do with the 5D being full frame, or it might just be that I have not put a 15 mm or 16 mm lens to my eye in over to a year and I am just not used to it. Whatever the reason, it felt different. But it did what I wanted it to do, it allowed me to incorporate much more context into my photo than with a lens even as wide as the 14 mm. But be warned! A lens as wide as as 15 mm will always give you crazy distortion on the edges and not just the outer edges either, depending on how close you are to the subject. Below is a photo of my friend and associate in The On Field Media Project, Nathan Watkins, sitting next to Sargent Ragu of the Penang Police. Here the distortion is very prominent because they were so close to the camera. Of course the distortion is the worst at the edges. Look at Nate's head. Before correction, his head looks like he is an alien and Sargent Ragu's left hand in the lower right of the frame is monstrous. Also take note of the ugly shadow in the image below. That is NOT the shadow of the lens hood. That is the shadow of the actual lens! This lens is so big on the X-E2 that it actually renders the popup flash useless! The nifty add-on flash on the X-T1 doesn't have this issue.
Mouse over this image to see the distortion before and after processing of of the image.
Beware of vertical lines. Look at this small Chinese temple near my house in the next shot. See how the vertical pillars are all bowed inwards. I would not consider this type of distortion a flaw, but a factor of an ultra-wide lens like this XF10-24mm f/4 R OIS.
So with this amount of distortion, how do you use this lens? To start with, unless you really want that distorted look, you try to back away from your subject. The next two photos below are portraits shot with the XF10-24mm fully zoomed out wide to 10 mm. But you can see that the subject isn't overly distorted and the context is included. This is why I like to shoot with this type of lens. The first image is of, Albert Soo the roast duck and pork salesman at the Pulau Tikus market. The next photo is of Umairer Thangam and he is from Tamil Nadu, India and works here in Penang as a priest at the Ganesh Temple on Waterfall road.
F/4 is the widest aperture on the XF10-24mm and it is constant at off focal lengths. It may not be as slow as a f/5.6, but it is slow. The only lens I can compare this with is the Canon 16-35 mm and it was a constant f/2.8. Shooting in dimly lit markets and temples like I often do, you find that f/4 is frustrating at times. I would have really been more excited about this lens had it been faster. Yes, it does have image stabilization built into it. That's what "OIS" stands for at the end of the lens' name. It is important to make it clear that image stabilization keeps the camera stable, not the subject. So it steadies your hand, if you will, but not the subject. In the image below, the flowers that are still, are nice and sharp, but Mr. Rajan is blurred because he shifted as I took the photo. OIS doesn't give you more speed. On a side note, Mr. Rajan has been selling in the Pulau Tikus Market in Penang since 1957!
Overall, I am pleased with this lens. I am frustrated that I only had it for a few days and didn't have a chance to try it out on a landscape or some other more traditional use of a lens of this type. The lens does fit into my style of shooting and I will be purchasing it as soon as more stock arrives here in Malaysia. It is really wide and deliverers the images you can expect from a 10/15mm lens. My biggest gripe is that it is rather slow. Even with OIS at f/4 this lens doesn't allow the camera to shoot faster shutter speeds, and so more chance of motion blur is guaranteed. With that said, I would give this lens a 3.5 out of 5 stars.
FaceBook Comments
comments