How to Photograph and Still have a Family Vacation.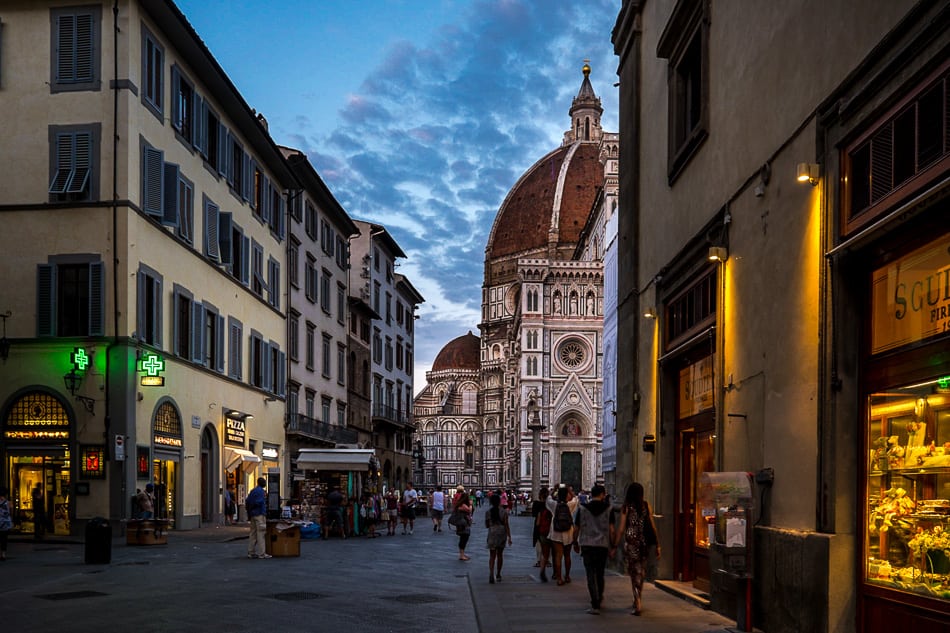 Florence is the capital of the  Tuscany region of Italy. The city is viewed as a cultural, artistic and architectural treasure. Florence is also known as the birthplace of the Italian Renaissance. It is the home to such wonders as Michelangelo's David and Botticelli's The Birth of Venus and countless other historic works of art. Of course, when you are on a family vacation the goal is to see all these wonders and stuff yourself on gelato, pizza, prosciutto and still have time to shop.  If you're like me you also want to try to grab time to take memorable photos in the midst of all this.
I often get emails from photographers asking me how do I balance taking photos with the need to focus on the family while on a vacation? One answer is marry an understanding wife. My wife Alou, is more than accommodating with my need to take photos at every place we visit. But the other answer is don't confuse your family vacation with a photo workshop. For me the vacation always takes precedence over the need to photograph. This is not just a bunch of photo ops for you, it's family time. So I don't stress out the family to get photos. Better to schedule a photo workshop (try my Rajasthan workshop in Feb. 2015 😉 ) than to obsess over your photos opportunities.  The truth is, if I see a photo as we walk from one museum or cathedral to the next I stop and take it. If I can work out a photo from a viewpoint that we all want to see then I do – otherwise I let it go. Let me encourage you to do like me and enjoy your family and relax. If you make this your priority then more than likely you will still walk away with some great and memorable photos from your trip.
FaceBook Comments
comments