PetaPixel Playing With The Truth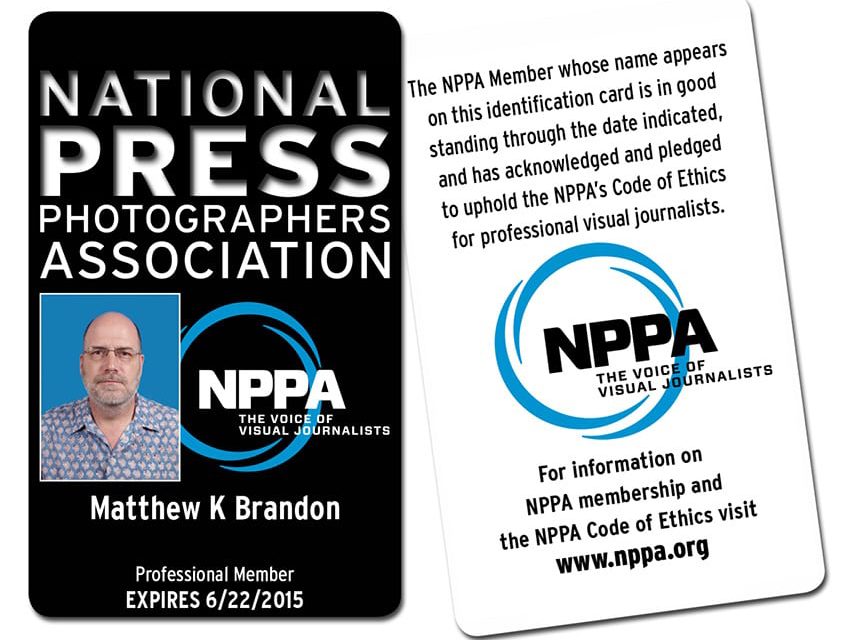 In a recent blog post the tech/photography site PetaPixel suggested a workaround for getting more camera gear on your next flight. The solution is, just lie. Forge your own press credentials and say you are with a media service. Apparently the major airlines have deals for traveling media professionals and will allow extra baggage for just $50 a bag. As a traveling photographer always worried about weight,  I read through the PetaPixel article with interest. That is until I reached the bottom of the post when author DL Cade quoted Canadian photographer Von Wong (another Fuji x-photographer) who said, just make your own credential. "Boom. Instant proof." Seriously?  What happened to ethics? Why not just join an organization like National Press Photographers Association and buy your own media ID card. Granted, it is not as cheap as making your own card. For years I have suggested joining NPPA for just this reason. NPPA membership isn't cheap, but you join a community of professionals. You're helping underpin an existing voice in the photographic community that advocates on behalf of photographers everywhere.
For residents in the United States and Canada (prices in USD):
Professional Membership  $110 annually
Student Membership  $65 annually
Retired Professional Membership  $65 annually
Family Membership  $60 annually
For those residing in countries outside the US and Canada:

International Membership
International memberships in the NPPA are now open to all professional and retired visual journalists, as well as students. Additional shipping fees apply.
Airmail: add $70 to any membership
Click here to download a PDF of the membership application.
Why would such a well know website like PetaPixel suggest  photographers lie to airlines about their photographic credentials? This jeopardizes the very program that they are trying to take advantage of. These airlines' exception clauses are designed for photojournalist, production companies, photographers doing location shoots, and other traveling photographers who need to carry extra gear. If this service gets abused then the airlines will quickly change their policies. Frankly, my guess is if you are a wedding  photographer doing a location shoot, show the airlines your business card and perhaps even a portfolio and explain that you need this service. You just might get the same deal.
But to me the bigger point is how PetaPixel seems to be encouraging it's readers to  work the system by lying about their creds. Maybe this is why these folks don't join NPPA, because you have to sign off on a code of ethics to be a member!
Editors Note: I am having server issues at the moment. So please be patient. If you receive an error while trying to post please try again later or post on the Facebook comment section below. ~MB
FaceBook Comments
comments