Tip: Use Your Sports Watch to Geotag Your Photos.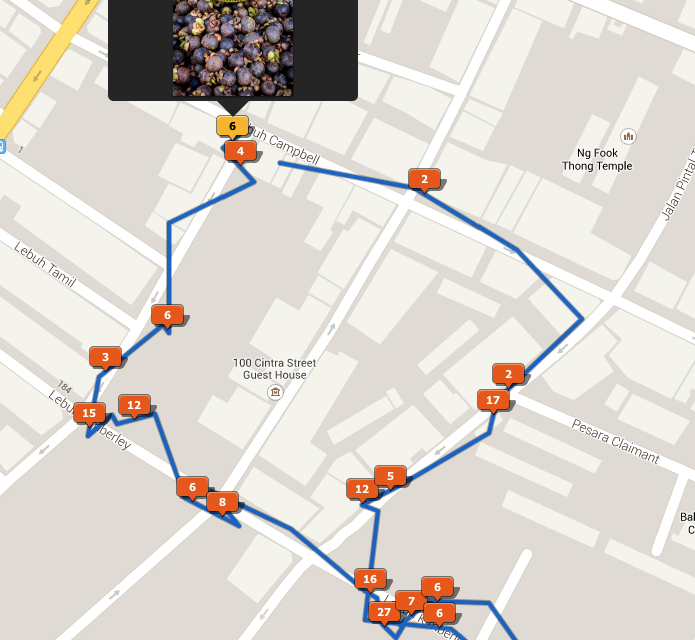 [easy2mapimg id=2]
(Note: all images taken with the new FUJINON LENS XF18-135mmF3.5-5.6 R LM OIS WR)
Are you a runner? If you are, I would guess that you have a sports watch with a GPS function. There is a high probability that you can use this watch to geotag your photos. I can't write this with certainty that it will work with all watches, but there is a really high probability that yours will work.
Here is how it works. Super simple – my watch is a Suunto Ambit. Like most sports watches it has various mode for different types of workouts. When I want to use the watch for geotagging photos the first thing I do is either set my camera's clock to my watch's time or vice versa. It doesn't matter which one you change as long as they are synced. Then, I set the workout mode to trekking, then I would imagine it would work with running or any other sport as well. But I figure trekking is slower and thus the GPS might be more accurate, frankly it's just a guess. Anyway, I put the watch on the trekking mode. then I go off and shoot. With my Suunto I can shoot all day and still have plenty of battery on my watch at the end of the day. This is remarkable because when I use my iPhone to geotag, the battery is gone in just a couple of hours if I am using my GPS a lot. For whatever reason I have days of battery on my Ambit even with the GPS running. Once I am done for the day I stop the watch's recording, simply hook it up to my computer, connect to the Suunto site, MovesCount (horrible name!) and upload the day's activity.
I then turnaround and export the GPX file to my computer. Let me pause here and say this should work with any fitness tracking service that you can upload your watch's workout log onto. MovesCount lets you export your workout as a GPX file, KML file, XLSX file and something called a FIT file and a TCX file. I do know that other watches that use sites like RunKeeper or Strava and these sites let you download the GPX file from your "workout".
Once I have the GPX file, it is pretty straight forward, I open Lightroom and upload my photos from my camera (that was time synced to my watch). Then I import the GPX file into Lightroom.
After importing the file I select all the photos (Command/Control A), I then go to the track menu (it looks like a zigzag next to the lock icon) I choose the option "Auto-Tag XXX Selected Photos" and watch the magic happen.
This is so easy it might almost be worth buying a sports watch just to geotag your photos!
FaceBook Comments
comments