Hungry Ghosts & The Cactus Flashes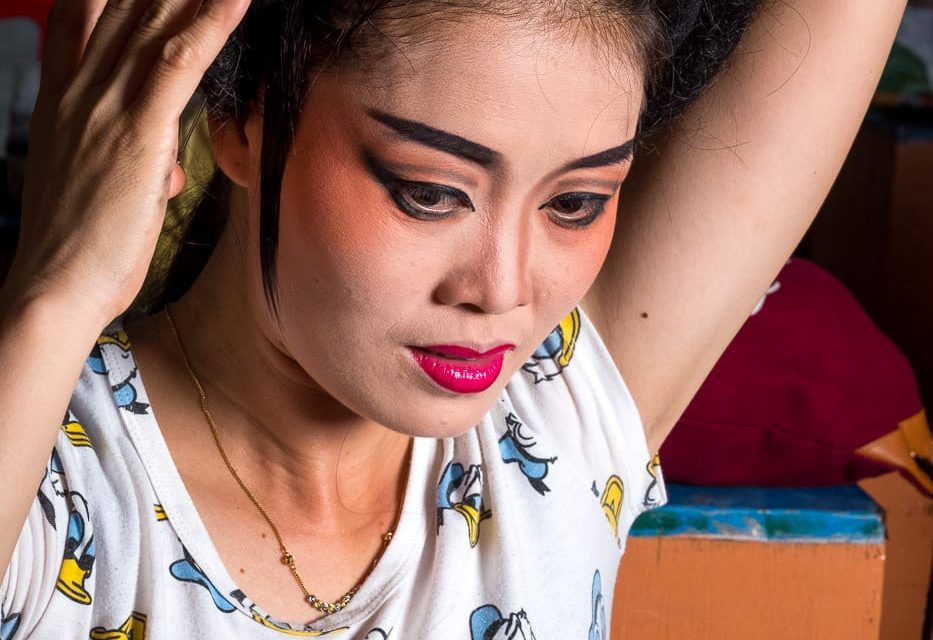 On the 15th-day of the 7th lunar month, hell opens up and ghosts are free to torment! Well, at least this is what the Chinese Taoist believe. The 7th lunar month is known as Ghost month and the Chinese in Penang, Malaysia and around South East Asia celebrate the Hungry Ghost Festival. On the last day of the festival, I went out and photographed a Chinese opera meant to entertain the ghost. I took my Cactus flash and not everything went as planned.
Maybe you have seen some of the portraits photographers have made where they take a cloth backdrop out to the field and set up portable lights. They achieve a studio look with their subjects in amazing costumes. I will admit, it can look a bit incongruous or out of place. Overall, I like the effect but knew that it would be a waste to not use the backdrop of the opera stage. I thought if I shoot with the Cactus RF60 I'll be able to use the new high-speed sync and shoot at a much shallower depth of field. But there was a problem
"Overall, I like the effect but knew that it would be a waste to not use the backdrop of the opera stage."
The problem came when I test fired my Cactus RF 60 flash with the V6II trigger, the highspeed sync failed. The Cactus V6II trigger, as you will see in the video linked above, sits on all Fujifilm cameras loose. Because it is loose it miss-aligns with the hot shoe and often doesn't fire TTL or highspeed sync. When shooting in a tight time frame or street work, this can't be allowed to happen. Your gear needs to work as soon as you put it on the camera. Not hopefully works.
Once I realized the Cactus trigger was not working for me, I changed setups and used the SMDV BRiGHT 360. I used the SMDV not because it had TTL or high-speed sync, it doesn't. Frankly, it was too much flash for this situation, but I wanted to keep myself familiar with the flash and I had not used it for some time. Plus, I shoot the BRiGHT 360 through the SMDV Speedbox 85. This is an 85cm softbox that will create a much larger light source and thus a softer light.  You can learn more about how I took these photos in the video above.
Be sure and subscribe to my YouTube channel. Once we reach 500 subscribers (we are at 350+) we will be giving away a MindShift Photocross 13 sling bag. So subscribe.
Download my eBook
"Twenty-Five Tips, Trick and Gear Suggestions for the Traveling Photographer."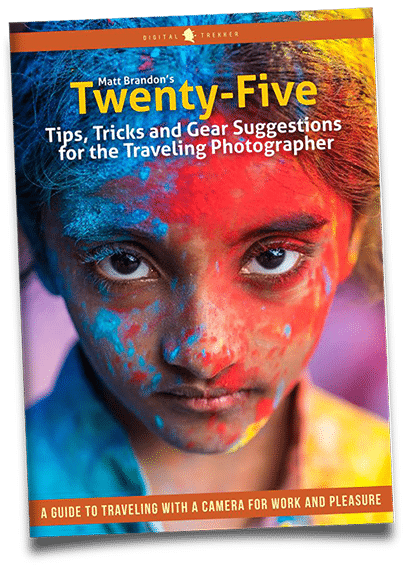 FaceBook Comments
comments