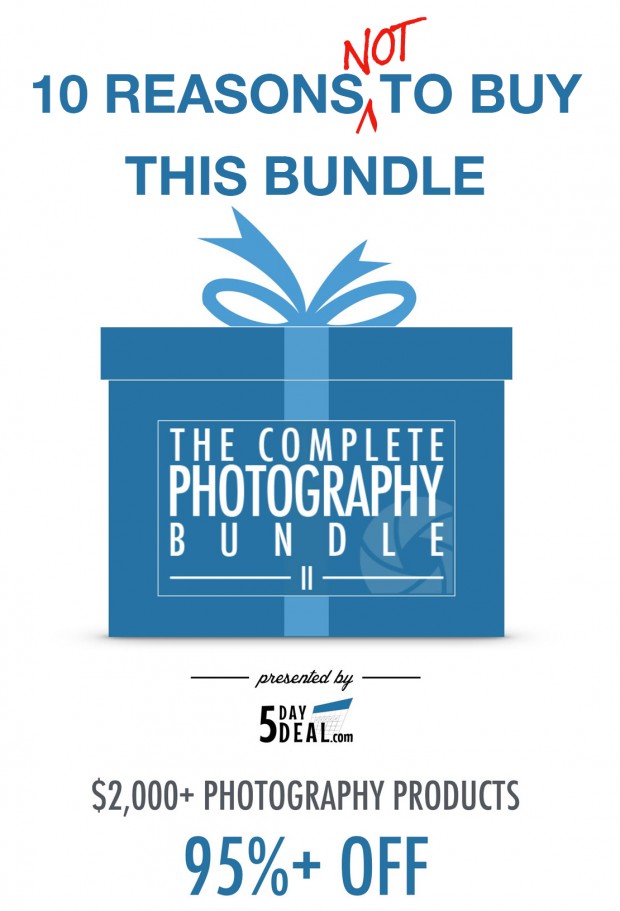 There are a lot of reasons I can tell you why to buy this photography deal. But I want to give you 10 of the top reasons why NOT to buy it. Here we go…
This bundle makes learning too easy and enjoyable. Let's face it, you've always enjoyed a struggle.
95% off just isn't good enough of a saving for you.
You have all your shopping done for Christmas.
You are saving up your money to buy a Game of Thrones Iron Throne for $30,000.
Because $89 USD is equivalent to 1,081,795  Indonesian rupiah and that means you're a millionaire. And you didn't get to be a millionaire by spending your money!
 70 plus  hours of training video is too practical. You rather spend that amount of time watching cat videos on YouTube.

You want to be able to slap yourself on the forehead and utter a "d'oh!" like Homer Simpson when you realize it is too late to purchased this bundle.
There is not enough material in this bundle to help you with your photography. Yeah 'cause 23 contributing photographers and companies, with a total of 42 products, all different from the previous bundle isn't enough.
Success always scares you. You don't want to grow in your photography. You know that if you buy this bundle you risk the high probability that you will get much better at your craft and you like being where you are.
You don't like helping charities. Over the past four and a half days the associates of the 5 Day Deal have raised over $160,000. and this bothers you for some reason.
Let's be serious for a moment. None of these are good reasons. The fact is you want to grow in your skill as a photographer, that's part of why you read this  blog and others like it. I could list numerous reasons to buy this bundle but frankly I just don't have time because the sale ends today. In fact it ends in:
So let me conclude with these few facts.
There are 6 products in the bundle that are worth over $89
The average product price in the bundle is just under $50
There are 42 different products included in the bundle
Over 70 hours of video training is included in the bundle
There are 5 different products that teach about lighting techniques
All of my personal proceeds from this sale are being donated to the On Field Media Project. A charity that teaches other non-profits how to tell their story through photography, video and social media.
It's your call, the Iron Throne or $2,000 worth of photographic resources for $89 and help several charities at the same time.