Kolkata & Varanasi, India Lighting Master Class 2017
Kolkata (Calcutta) and Varanasi have always been seen as a photographer's paradise. But even the best locations and most interesting subjects are not enough to create amazing portraits. There are other factors that come into play and the biggest of them all is lighting.
In this Location Portraiture and Lighting Masterclass, we will spend a large amount of time working with off camera light, available light and the combination of both. This workshop will help you overcome any fears over using artificial light you might have and will allow you to add it as one of your most important tools in your photographic toolbox.
Other issues are how to compose a photo with a model? How do you pose the? How do you get a nonprofessional model to relax and give you a natural look?
Matt & Piet will address all these topics and more during this 8 day workshop in Kolkata and Varanasi, India.
Having explored and photographed the cities and streets of India for over 25 years, Matt can help you find photo opportunities like few other photographers can deliver. Piet is a highly published author of books on On and Off Camera lighting as well as books on travel photography and Lightroom processing. There are few others as qualified to lead this trip than Piet Van den Eynde and Matt Brandon.
Itinerary
Arrival: Nov 25 Arrive Kolkata. You are requested to arrive a day before the workshop begins. Don't worry, we have your hotel covered! On arrival, you will be welcomed by our representative at the International Airport and transferred to your hotel in Kolkata. If you want to arrive earlier and explore Kolkata on your own, you are welcome. But please take note, we only cover airport transfers and hotel starting on this day.
Day 1 – 2: Nov 26 – Nov 27 Kolkata
Our first stop is Kolkata (formerly Calcutta). It is the capital of the Indian state of West Bengal. Founded as an East India Company trading post, it was India's capital under the British Raj from 1773–1911. Today it is a city that time forgot. With its narrow streets of colonial architecture and Ambassador cabs fighting for every inch of the road against the ancient pull rickshaw, this city is not to be missed.
We have almost three full days to explore and photograph this unique and wonderful old city. As most participants will have arrived late the previous day, we take an easy start with a nice breakfast at the hotel. Then it's time to pick up the camera bags and explore city life in Kolkata's Rippon Street. This is as bustling as it gets! We will explore the back alleyways of this ancient part of the city. Rippon Street is the last place on earth where you can still find and photograph hand pulled rickshaws.
We will also spend time at the Howrah bridge. The bridge connects Kolkata to India's largest railway station. This is a bridge that 80,000 vehicles and more than a million pedestrians cross every day! Only in Kolkata will you see a bridge awash with humanity like this. Below the bridge is a huge flower market and bathing ghats and even cage wrestling!
Day 3: Nov 28 Final Day in Kolkata and Journey to Varanasi by overnight train.
We will continue to visit pottery makers, idol makers and even an old warehouse that is the home to the discarded old city trams. All picturesque and waiting for us to photograph. Then late this evening we board our overnight train to Varanasi.
Day 4-7: Nov 29 – Dec 2 Varanasi
We arrive mid-morning into the magical and mythical city of Varanasi and will be met at the station by our staff then transfer by boat to the hotel (a beautiful and characterful haveli).  We won't waste any time getting out and exploring this amazing city.
We now have the rest of our trip to photograph Varanasi and its people. We will photograph Varanasi in all possible ways, at all possible times and using all possible modes of transportation: on a couple of days, we will wake up early and experience the life of this ancient city by boat. The boat ride passes along some of the 100 ghats (bathing places), with numerous palaces built by Hindu kings. You'll be able to experience first-hand the early morning rituals being performed by the Hindus. We will photograph sadhus (the wise old men that stroll along the Ganges) but we'll also explore the back alleyways of Varanasi with its colorful markets. From the milk market to the flower market and the fish market to the chicken market.
What makes this workshop unique, is that there will be a mixture of classical available light street photography with more formal portraits where we will use our flashes to defy the blazing Indian sun. We'll practice shooting for storytelling, composition and how to use flash to balance the harsh Indian sunlight. One night, we will have an image critique. Another night, we will have a session on postproduction. These sessions are included in the price but if you prefer to just relax or go out and shoot some more, that's fine, too! After all, it's your workshop!
Day 8: Dec 3 Departure
On this the last day together, you will have the opportunity to make up any photos you just didn't seem to have time for. Or maybe you have some last minute shopping to get done. Whatever it is, this is your morning!
The official workshop program ends in Varanasi at noon on December 3rd. You will be brought back to Varanasi Airport and then it's back home with a suitcase full of memories and a camera bag full of memory cards!
DATES AND PRICES
SPECIAL NOTES:
Enrollment is limited to 8 participants.
Dates: Nov. 26rd – Dec 3rd, 2017
Price: $4,250.00 double occupancy.
Single supplement: $900 and is limited to availability.
What's included and What's Not
What's included:Double room on sharing basis.
Meals & water during the tour.
Services of English speaking local guides for sightseeing as per the program.
Train fare from Kolkata to Varanasi.
Bicycle and Pull Rickshaw ride in Kolkata and Varanasi.
Boat rides in Varanasi as per the program.
Assistance at all the airport/hotels by our representatives.
Tuition by Matt and Piet
Use of lighting gear during the workshop: although you can bring your own lighting equipment, you're welcome to use ours.
What's NOT:
Any expenses of personal nature like tips, laundry, all beverages, telephone calls etc.
Any expenses caused by factors beyond our control like flight cancellation, road blocks, vehicle malfunction etc.
Any medical or evacuation insuranceYour international flight to and from Delhi. We require you to have travel and cancellation insurance and provide proof of that before the start of the workshop.
Your Leaders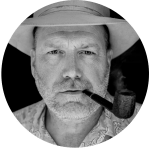 Matt Brandon is a Malaysia based humanitarian and travel photographer, who collaborates with NGOs to tell their stories and to train their field staff to do the same. Well known as a photographer and international workshop instructor, Matt's images have been used by clients such as Partner Aid International, NeighborWorks, the BBC, Honda Motor Corporation, and Bombadier Transport Corporation, Asian Geographic, KLM Airlines and others. His photographic pursuits have taken him to the countries of Egypt, Tibet, India, Indonesia, Thailand, Maldives, Philippines, Malaysia to name a few. Matt also is known for teaching presenters how to present their message in the most effective and memorable way. This makes Matt a great teacher to any workshop or classroom. Matt is also a key member of the International Guild of Visual Peacemakers, he's on the advisory board for Focus for Humanity and on the design board for Think Tank Photo, a camera bag manufacturer.
For more information on Matt, read his complete profile at PhotoShelter.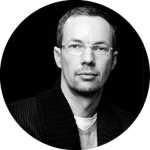 Piet Van den Eynde (pronounced "Pete") is a Belgian freelance photographer specializing in travel portraiture. He has written five Dutch books on Adobe Lightroom and currently has nine English ebooks for CraftandVision.com, such as 'Making Light' and 'Making Light 2' about off-camera flash. He also has a six hour 'Photoshop for photographers' video course and a couple of Lightroom books. Finally, he has created three sets of Lightroom preset packages, one Black & White, one for Color Grading and one mixed set. He contributes articles to photography magazines and gives trainings worldwide about digital photography, working with small flashes and post-processing. He's an Adobe Photoshop Lightroom Certified Expert. In 2009, Piet threw his camera, a flash and an umbrella in his bicycle panniers and cycled 5000 miles through Turkey, Iran, India and Indonesia for a photography project called Portraits Of Asia.
Learn more about Piet on his blog MoreThanWords.be. Piet will be teaching off-camera lighting skills as well as some Lightroom post processing throughout the photo master class.
Since this is a "Master Class", how much instruction will there be?"
Plenty! Most of the teaching will be done in the field or in the evening in an organic fashion. We just don't want to give you the impression we will have scheduled classroom work. Often there will be times of review and informal teaching in the evenings to cover events from the day and prepare for the next. If you desire a portfolio review, Matt or Piet will take the time to give you one as long as it's scheduled early in the trip
There will be time for everyone, those who want one-on-one time with either Matt or Piet will receive it. Those who want to simply shoot will get it. We've built the master class around flexibility, community, discussion, freedom and your ability to learn what you want from your instructors while also having the opportunity to shoot what you want, it is your trip! Just know that even though we may have a "fixer", there will be no flag-toting tour guide for you to follow in these cities.
What we need from you.
We aim to provide a first-class service to all clients and we do our best to plan as much as we can in advance. However, the locations that we visit are often unpredictable in nature and we ask clients to understand that circumstances can change, transport and accommodation arrangements can vary from those advertised and we may need to adapt or amend the workshop itinerary at short notice in order to take prevailing conditions into account. You will need to provide the following:
A completed registration form
$1,000 Deposit payment when booking your place
A copy of your passport, valid for 6 months beyond the workshop end date
A copy of a valid visa before the class commences
Details of your Emergency Contact
Your balance payment, no later than 90 days before the workshop start date
A signed copy of the Photo Workshop Liability Release
Proof of travel insurance
Deposit and Payment
Your place on this master class will be confirmed as soon as your deposit payment has been received and cleared. A deposit is considered to be $1,000 or more of the total advertised workshop cost. Your balance payment must be paid and cleared no later than 90 days before the advertised workshop start date. Payment may be paid via PayPal (an invoice will be provided) or into our US bank account (details provided upon request). Clients should ensure that any bank transfer fees are paid at source. We reserve the right to pass bank transfer charges back to the client, where applicable.
The class cost includes all in-country transport as per the class itinerary, accommodation, meals (as published), tuition and advice from the workshop leaders. The class cost does not include your international airfare or return transport to the workshop start location. It does not include your personal and incidental expenses such as beverages, laundry, souvenirs, communication expenses, tips, extra-curricular entrance fees, and personal items.
This trip is limited to 8 participants. However, as we don't want to force single supplements on participants who opted for a shared room, we reserve the right to add a maximum of two extra participants (one male and one female) in case we would be left with an odd man and/or odd woman out in the allocation of double rooms. If we are unable to find an extra participant, the odd man and/or odd woman out will be required to pay the supplement.