2018 Rajasthan Photo Tour
featuring Lath Mar Holi
This workshop has been a run-away success. Every time we sell out soon after opening for registration. What sells this trip is the photographic opportunities, the luxurious and exotic accommodations and of course the fact that the student teacher ratio is so high.
This year it is even better as I have two new and exciting additions to this trip. The first is we have timed our workshop to coincide with the Lath Mar Holi celebration. The second is I have partnered with photographer and author Andrew S. Gibson for this trip. More about Andrew below.
Lath Mar Holi
This is an exciting, choatic and incredibly photogenic event. As you probably know, Holi is a celebration of color. It is a time when India goes crazy and colored powder and water go flying everywhere. But the Lath Mar Holi is unique, in that it is held a before the traditional celebrations. It takes place in the neighboring towns of Barsana Vrindavan, and Nandgaon near Mathura in the state of Uttar Pradesh. The name Lath Mar Holi literally means "Holi with sticks." In this celebration the women of the village hit the men with sticks. The close quarters, the intensity of the celebration all lend this location and event to be one of the most colorful events in India's year – and that is saying a lot!
We will be traveling through some of the most storybook locations a photographer could hope to visit.  We will be traveling across Rajasthan and stopping all along the way to photograph its amazing cultures and traditions.
We are calling this a "Photo Tour. " But it is really much more. It is a photo tour with a strong teaching element. Most of the teaching will be done in the field or in the evening in an organic fashion. Often there will be times of review and informal teaching in the evenings to cover events from the day and prepare for the next. If you desire a portfolio review, Matt or Andrew will take time to give you one. But it must be scheduled early in the trip. Even though we say photo tour there will be no flag toting tour guide to follow in these cities. We've built time in for everyone, those who want one-on-one time with Matt or Andrew will get it. Those who want to simply shoot will get it. We've built the tour around flexibility, community, discussion, freedom and your ability to learn what you want from your leaders while also having the opportunity to shoot what you want, it is your trip!
"This is a workshop that will leave a lasting impression. Whatever your visual and technical skill level may be, your imagery will never look the same again!" Rene Delbar
fbq('track', 'ViewContent');
Lath Mar Holi Image Gallery
Dates: Feb. 13th – Feb. 26th, 2018
Price: $5,350.00 double occupancy.
Single supplement: $900 and is limited to availability.
Enrollment is limited to 8 participants.
The Trip
Our trip starts off in New Delhi where we will visit some famous shrines and markets. After Delhi we will proceed by train overnight to Jodhpur, Rajasthan also called the "Blue City". Jodhpur stands on a range of sandstone hills surrounded by a strong wall. Dominating the city is a massive fortress. Very near Jodhpur are the Bishnoi settlements, the eco soldiers. Unique and highly photogenic, these shepherds and farmers live simple lives that we will be able to photograph. From Jodhpur we travel to Pushkar, a friendly town built around the edge of the small Pushkar Lake with its many bathing ghats and temples. For Hindus, Pushkar is a very important pilgrimage center where you will find plenty of sadhus. After Pushkar, we travel to Jaipur, the "Pink City", the capital of Rajasthan. Surrounded on all sides by rugged hills, crowned with forts. Enclosed by embattled walls, the city was built in the early eighteenth century. While staying in Jaipur we will make the excursion to city of Amber to visit it's ancient fort and the amazing Amber Step Well. After Jaipur we drive down the road a few hours where we will stay our last three nights at a tiny village called Barsana.  This is where we will shoot the Lath Mar Holi festival. For more details on the Lath Mar Holi festival see below. After this it's time to head home.
Tue, Feb 13
:  New Delhi – Everyone arrives to India/hotel
Wed, Feb 14:  New Delhi Delhi – Chandi Chawk, Jamma Masjid leave for Jodhpur by overnight train.
Thu, Feb 15:  Delhi / Jodhpur – Welcome to the Blue City of the Rajasthan. Photograph and explore Jodhpur
Fri, Feb 16:  Jodhpur – Walking the City of Jodhpur/ Mehrangarh Fort
Sat, Feb 17:  Jodhpur – Bishnoi village, Lunch with Bishnoi family. Visit the Mehrangarh Fort. Dinner back at the Hotel
Sun, Feb 18:  Jodhpur / Pushkar –  After breakfast drive 4.5 hours to Pushkar.
Mon, Feb 19:  Pushkar –  Continue to photograph Pushkar, the market and the lake.
Tue, Feb 20:  Pushkar / Jaipur – The rose‑pink capital of Rajasthan is surrounded on all sides by rugged hills, crowned with forts.
Wed, Feb 21:  Jaipur – More Jaipur
Thu, Feb 22:  Jaipur – Excursion to Amber fort and stepwell.
Fri, Feb 23:  Jaipur / Barnasa – Leave Jaipur early travel to Barnasa.
Sat, Feb 24:  Barnasa – Photograph Nandgaon Lath Mar Holi
Sun, Feb 25:  Barnasa – Photograph Bankey Bihari Holi
Mon, Feb 26:  Barnasa/ Delhi – Travel to Delhi and catch your flight home.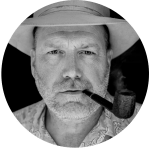 Matt Brandon
is a Malaysia based humanitarian and travel photographer, who collaborates with NGOs to tell their stories and to train their field staff to do the same. Well known as a photographer and international workshop instructor, Matt's images have been used by clients such as National Geographic Traveller, Asian Geographic, the BBC, Honda Motor Corporation, and Bombadier Transport Corporation, KLM Airlines and others. His photographic pursuits have taken him to the countries of Egypt, Tibet, India, Indonesia, Thailand, Maldives, Philippines, Malaysia to name a few.
Matt is a Fujifilm X-Photographre for Malaysia. For more information on Matt, read his complete profile at PhotoShelter.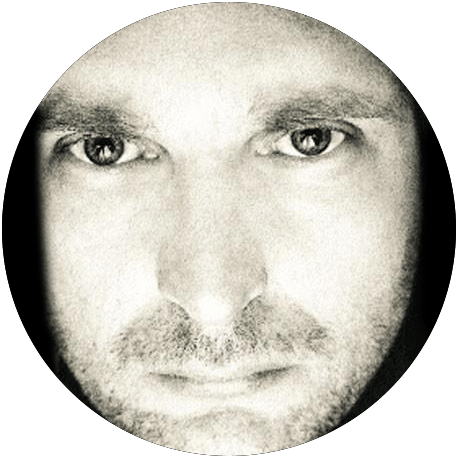 Andrew S. Gibson is a UK based writer and photographer who teaches photography through his popular website, The Creative Photographer. A former technical editor of EOS magazine, he has extensive knowledge of both Canon EOS and Fujifilm camera systems. Andrew knows his way around Lightroom, having written six ebooks on the topic. He's authored books on diverse topics such as black and white photography, candid portraiture, creativity and composition. Andrew has lived and worked in countries as far afield as New Zealand, China and Argentina, and has extensive travel experience. For more on Andrew visit his websites thecreativephotographer.com.
What's included:
Double room on sharing basis.
Meals & water during the tour.
Services of English speaking local guides for sightseeing as per the program.
Train fare from Kolkata to Rajasthan.
Assistance at all the airport/hotels by our representatives.
Tuition by Matt and Andrew
Use of lighting gear during the workshop: although you can bring your own lighting equipment, you're welcome to use ours.
What's NOT:
Any expenses of personal nature like tips, laundry, all beverages, telephone calls etc.
Any expenses caused by factors beyond our control like flight cancellation, road blocks, vehicle malfunction etc.
Any medical or evacuation insurance. We require you to have travel and cancellation insurance and provide proof of that before the start of the workshop.
Your international flight to and from Delhi.
How much instruction will there be?"
Most of the teaching will be done in the field. Sometimes in the evening in an organic fashion over a drink or smoke. We wont have scheduled classroom work. Often there will be times of review and informal teaching in the evenings to cover events from the day and prepare for the next. If you desire a portfolio review, your instructors will take the time to give you one as long as you schedule it early in the trip
There will be time for everyone, those who want one-on-one time with your instructors will receive it. Those who want to simply shoot will get it. We've built these workshops around flexibility, community, discussion, freedom and your ability to learn what you want from your instructors while also having the opportunity to shoot what you want, it is your trip! Just know that even though we may have a "fixer", there will be no flag-toting tour guide for you to follow in these cities.
What we need from you.
We aim to provide a first-class service to all clients and we do our best to plan as much as we can in advance. However, the locations that we visit are often unpredictable in nature and we ask clients to understand that circumstances can change, transport and accommodation arrangements can vary from those advertised and we may need to adapt or amend the workshop itinerary at short notice in order to take prevailing conditions into account. You will need to provide the following:
A completed registration form
$1,000 Deposit payment when booking your place
A copy of your passport, valid for 6 months beyond the workshop end date
A copy of a valid visa before the class commences
Details of your Emergency Contact
Your balance payment, no later than 90 days before the workshop start date
A signed copy of the Photo Workshop Liability Release
Proof of travel insurance
Deposit and Payment Schedule
Your place on this workshop will be confirmed as soon as your deposit payment has been received and cleared. A deposit is considered to be $1,000 or more of the total advertised workshop cost. Your balance payment must be paid and cleared no later than 90 days before the advertised workshop start date. Payment may be paid via PayPal (an invoice will be provided) or into our US bank account (details provided upon request). Clients should ensure that any bank transfer fees are paid at source. We reserve the right to pass bank transfer charges back to the client, where applicable.
The workshop cost includes all in-country transport as per the class itinerary, accommodation, meals (as published), tuition and advice from the workshop leaders. The class cost does not include your international airfare or return transport to the workshop start location. It does not include your personal and incidental expenses such as beverages, laundry, souvenirs, communication expenses, tips, extra-curricular entrance fees, and personal items.
These trip are limited to a set number participants. However, as we don't want to force single supplements on participants who opted for a shared room, we reserve the right to add a maximum of two extra participants (one male and one female) in case we would be left with an odd man and/or odd woman out in the allocation of double rooms. If we are unable to find an extra participant, the odd man and/or odd woman out will be required to pay the supplement.
Cancellation Policy
Cancellation of your workshop reservation must be made in writing to Matt Brandon. On cancellations more than 120 days prior to departure, all monies are refunded less a $275 administrative fee.
Less than 120 but at least 90 days prior, total deposit amount ($1,000) is forfeited.
Less than 75 days prior to departure, 100% is forfeited.
Additionally, we will pay no refunds if the client leaves the workshop once it has commenced. No refunds will be made for accommodation, transport or other services not utilized.
We reserve the right to cancel all or a portion of the workshop on account of terrorism, natural disasters, political instability, or any other circumstances beyond our control. In the event of such a cancellation, full or partial refunds will be given at our sole discretion.
Should the workshop be canceled for any reason, we are not responsible for your incidental expenses including vaccinations, non-refundable flight tickets or other transport, passport, visa applications, gear purchases, etc. This is what travel insurance is made for.
Itinerary Changes
Although we do our best to maintain the itinerary as published, it is often necessary to be flexible and to change the workshop itinerary, when circumstances are beyond our control. We will inform you with as much notice as possible and make our best endeavors to replace any canceled activity with a similar, substitute activity. The client acknowledges and accepts that changes to the published itinerary may be necessary and that no refunds will be made for any unused facilities or services resulting from changes made to the class itinerary.
Passports and Visas
The client should ensure that they have a passport valid for at least 6 months beyond the published conclusion date of the photo workshop. You will be asked to provide a copy of your valid passport when making your deposit payment. It is the client's responsibility to ensure that they have a valid visa for the country or countries being visited. Please be aware that visas often commence from the date of issue, so plan accordingly. You will be asked to provide a copy of a valid visa or visas prior to the class start date unless you are obtaining a visa on arrival. Please check the visa conditions for the country/countries to be visited well in advance.
Travel Insurance
On allowance for any unexpected contingencies, all participants are strongly urged to purchase trip cancellation and interruption insurance.Travel insurance is highly encouraged for all participants. Your travel insurance should provide cancellation, curtailment, and loss of luggage and personal effects. We also recommend that it cover protection against personal accident, medical expenses, emergency repatriation, and personal liability.
We recommend that you take out travel insurance soon after reserving your spot in the master class. The leaders or staff affiliated with this workshop will not be held responsible for losses you incur due to cancellation, loss of luggage, personal accident, medical expenses, emergency repatriation, and personal liability. It is, for this reason, we strongly urge you to purchase travel insurance.
Health
Clients should be in good physical condition. The main physical activities of these workshops are walking city streets with a camera in warm/hot weather. Participants need to be fit and active. We recommend a trip to your local travel clinic or doctor to find out about any necessary vaccinations. Please contact us if you have any questions about the physical demands of the workshop or if you would like to discuss your particular health issues in detail. All conversations are held in the strictest confidence. If you have any allergies or health issues that the workshop leaders should be aware of, please make sure that you provide us with full details before the class start date.
Diet
Due to the nature of the varied locations that we visit on photo workshops, it is not always possible for us to guarantee to meet each client's specific dietary requirements. We will eat our meals in local food outlets and sample the local cuisine. Please bear this in mind when planning to attend the workshop.
Our Cultural Policy
Photo workshops and Master Classes often take place in locations where it is important to be aware of the prevailing cultural conditions. It is a condition of your participation in the photo workshop that you accept the following policies, designed to ensure that all participants respect and appreciate the culture of the locations we visit.
The laws of the country or countries we are visiting will be obeyed at all times. Recreational drug use and excessive alcohol consumption is prohibited. Appropriate clothing will be worn at all times. For example, we may be asked to remove shoes or cover our heads when visiting places of worship. No photographs will be taken at locations where it is expressly forbidden or when the workshop leaders expressly request that you do not photograph. The workshop leaders will determine how we approach the photographing of locations and of individuals at different locations. You agree to respect the prevailing cultural conditions and to abide by any decisions or requests made by the workshop leaders without question or hesitation.
Our Cultural Policy is designed to ensure that the impact of our trip is kept to a minimum and that visitors who arrive after we have departed are welcomed and treated with the respect and hospitality that we would wish to enjoy. We expect all workshop participants to adhere to our general approach, which can be best summarized as "Leave nothing but footprints, take nothing but photographs".
Acceptance
Completion of an electronic registration form and/or payment of a deposit constitutes full acceptance of these terms and conditions
The workshop was a great experience, I gained a lot of confidence in shooting both street and location flash portrait photography, adding fantastic photos to my portfolio. The trainer to participant ratio is especially worth to be mentioned, this was a key enabling factor for the success of the workshop." Thomas Lippok
"I had such a wonderful time on Matt's 2013 Rajasthan Photo Trek and Workshop that I would love to go back and do it all over again. Yes, all of it! Two weeks of fun, photography, laughter, discovery, and pure enjoyment, along with excellent company and delicious food — I can't imagine a better introduction to India. Best of all, the photographic learning experience was priceless: Matt is an inspiring teacher and mentor who really cares about helping his students push their boundaries and learn how to create better images. Highly recommended!" Andrée Lawrey
"Having taken two workshops with Matt, I've moved from a noob to photographing my first wedding this summer after only two years of shooting, I can attest to Matt's skills in teaching photography. I can't recommend more highly this opportunity. If anyone wants to talk about my experience, feel free to reach out to me." George Neill
"Just a few words to tell you how much I enjoyed the Rajasthan Photo Trek. I am coming back with a bunch of images that I do not believe I would have been capable to take had I not been on the workshop. I genuinely appreciated your hands-on approach, the tips and tricks that you provided spontaneously and your availability at all times to spend one-on-one time, not to mention your eye for photogenic detail and your generosity in drawing the participants' attention to photographic opportunities that they were overlooking. On this latter point, the fact that you almost did not shoot yourself, preferring to focus on the efforts and improvement of the skills of your students, proved invaluable. One thing that I also particularly found useful were the assignments that you gave us every day and the critique that the entire group and yourself then made of everyone's images : this helped understanding where the room for improvement was or, alternatively, what it was that made our images good images.
Lastly, your immense sense of humor and your ability to take your job (as well as jokes!) seriously but not yourself significantly contributed to making incredibly cohesive a group composed of a variety of ages, skill levels and geographic origin – and that was not the least success of this trip with you."
Vincent Dirckx