Detail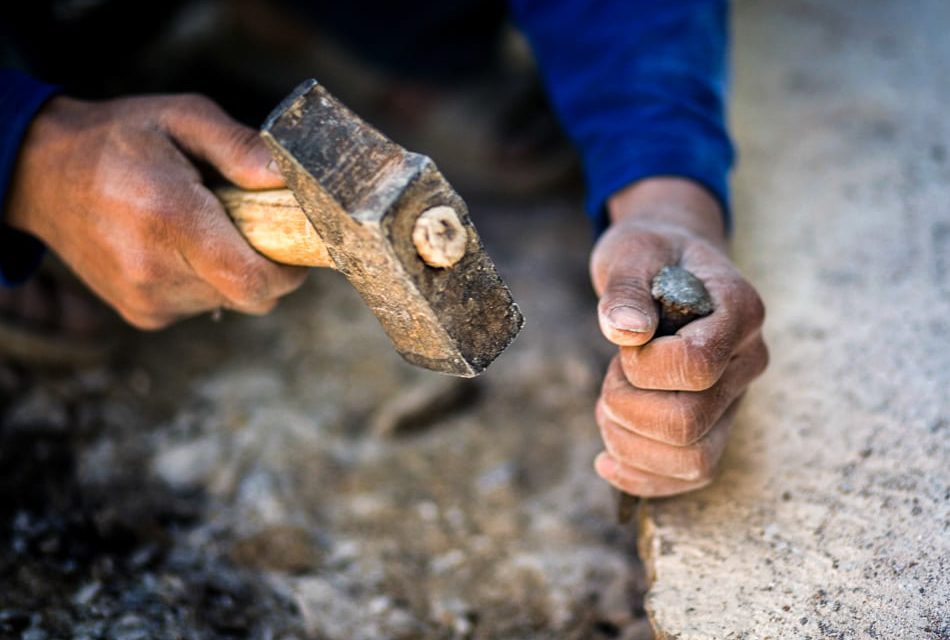 OPD. Overview, Portrait and Detail. Maybe I'll look at the O and the P in this list at a later date.
I want to confess to you right here on the net, for all to read; my weakness, ok, one of my weaknesses is "detail." To come right up to a subject and focus on something that might have escaped most peoples notice. I have a hard time zooming my eyes in close. So I have been working on it as of late. Here is a quick sample. If you are one of my two readers besides my wife, then maybe make a comment and tell me what you think.
These are the hands of a stone mason in Kashmir. He mostly makes tomb stones. He will on occasion make mortar and pestles.
Here is the EXIF data for you photophiles:
model: Canon EOS 5D
software: Adobe Photoshop CS2 Macintosh
capture date: Wednesday,April 12,2006 11:05:59am
exposure program: Aperture Priority
ISO speed: 50
shutter speed: 1/320
aperture: f1.8
exposure bias: -1.0
metering: Spot
flash: OFF – Compulsory flash mode
focal length: 85.0
FaceBook Comments
comments