Tritone
I have recently been in email discussions with Mitchell Kanashkevich about how he gets such sweet black & white images. I found out that they are not really black & whites after all, they are "tritones". Apparently it is a little Photoshop trick he uncovered. They are a mix of two colors on top of black. Mitchell was kind enough to walk me through it and so I gave it a shot. Tell me what you think of this verses the color image of the same. I think I will be doing more of these.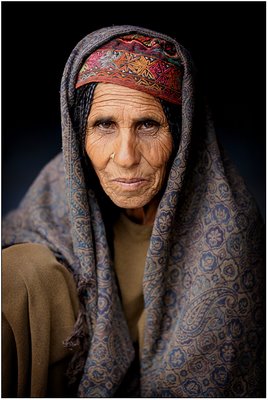 A 90 year old Gujjar woman.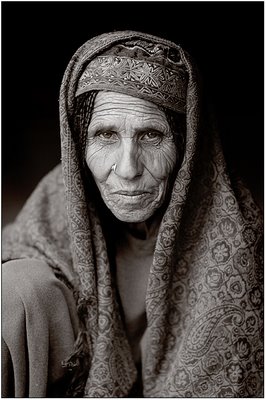 A 90 year old Gujjar woman. Tritone.
FaceBook Comments
comments