Lowepro: Their Brochure and My Image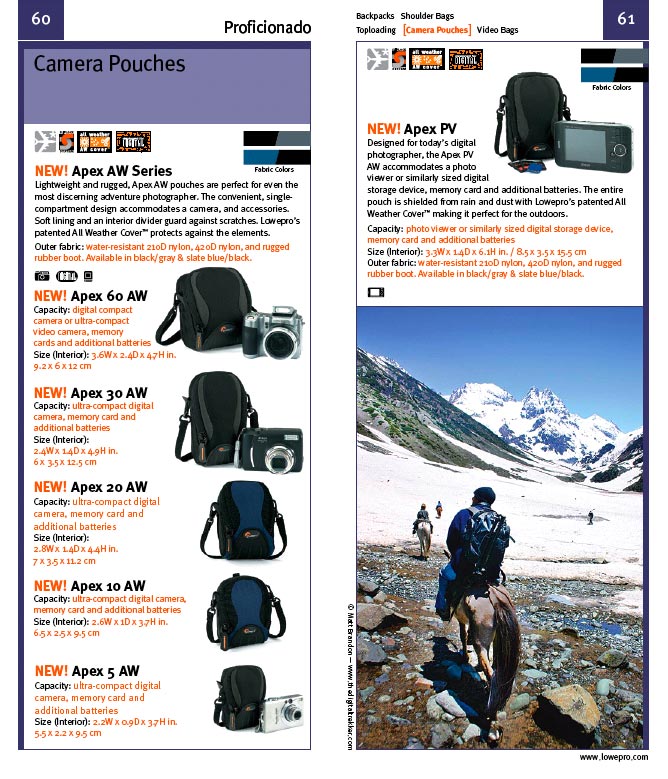 Lowepro my long-time sponsor of The Digital Trekker has used one of my images in their latest brochure. The brochure is called their "Slim Line" and is a slim catalogue of all their camera bags. They used a shot of my old friend and fellow trekking buddy Rashid. I shot it of him carrying my CompuTrekker a year or two ago.
Time is ticking away and the date of Lumen Dei is getting closer. We have worked out most of the logistical details and all that is left is to meet the students and have fun! May 28!
FaceBook Comments
comments